Moving to Southend – a case study
c2c Ticks All The Boxes For Terry
c2c's punctual, reliable and cost effective train service is a life line for thirty one year old, Terry Tyrrell.
One of the many benefits the regular Fenchurch Street to Southend service delivers has been to allow him to continue in his job as an in-demand plumber based in Battersea, while his wife and four children reside in their newly rented home in Southend-on-Sea.
The hour long train journey, which Terry starts at 5.50am each weekday morning, has enabled him in the past year to move his family away from the expense of London, but still allow him to carry on his trade in the capital. He says:
"Finding a place to buy in London was difficult and often out of our budget range, but by moving into Essex we found we had many more affordable options and have started by renting. The key was to make sure I could still travel into London for my work and c2c trains provide the service I was after and one I can rely upon.
"I find the service punctual as I need to ensure I arrive for work on time every day.  Also, when compared to the cost of car travel, using the train service makes great sense and is far less stressful."
c2c trains offer a number of added services which Terry finds very useful.
"I check c2c's vista App to confirm that trains are running on time or to find out about any potential delays. It is a very useful tool. I also make great use of the free on-board Wi-Fi, so I can check e-mails and get myself prepared for the working day ahead."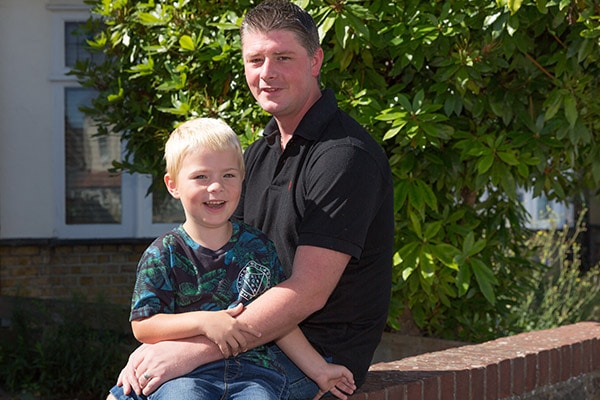 Terry is appreciative of c2c's compensation offer, which means if on the rare occasion a c2c train service is delayed for a set period, passengers receive payments back by way of apology.
Away from his daily work commitments, Terry also sings the praises of the c2c service. He says: "I still have lots of family members living in London and I like to use the Southend to Fenchurch service at weekends to visit them. It means we keep in touch despite the fact we have moved away from the capital."
A keen football follower, Terry can also be found on a c2c service into London in order to catch an onward connection as he attends matches around the UK played by his beloved Manchester United.
Thanks to a reliable train service, a whole new world of possibilities have opened up for Terry and his family. They have been able to benefit from moving outside the capital without any effect on Terry's career as a busy plumber, while punctuality and value for money means he can enjoy regular family time and indulge his passion for his favourite football team.
c2c certainly ticks all the boxes for Terry.