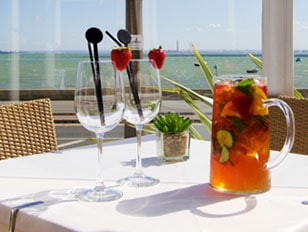 Sometimes you need to just get away from it all, and indulge in some time out with your other half. South Essex has some amazing romantic weekend breaks available, from beachside bliss to cute country cottages. Read on to find 7 seriously sensual staycation ideas for couples.
Travel from Southend to London return from £12.70 with our online advance tickets. You can buy your Off-Peak tickets on c2c Smartcard, making your journey quicker and easier. Find out more about Smartcard.
Roslin Beach Hotel and Spa, Thorpe Bay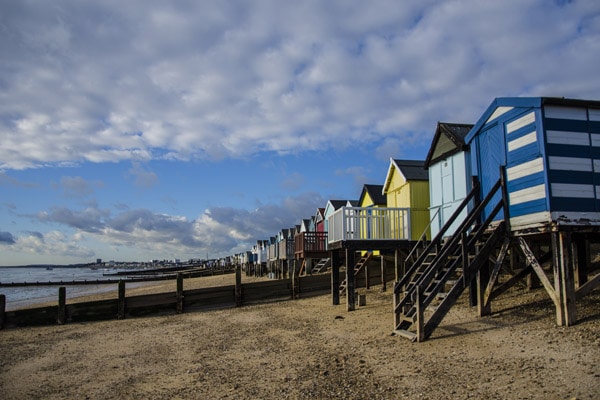 Southend proudly boasts this luxurious four-star hotel in Thorpe Bay, and it's a sumptuous slice of luxury on the quieter end of the seafront. The perfect base for a peaceful retreat, it's close enough to the sights of Southend to enjoy an afternoon in the hubbub, before spending the rest of your time relaxing together.
Take long walks through Thorpe Bay's quaint streets and soothing shores to discover sand dunes, jolly beach huts and the mysterious remains of the old World War II 'boom' defence of Shoeburyness. Indulge in a cocktail at one of the many bars, or perhaps enjoy an unforgettable meal at Ocean Beach on the sandy seafront. Don't forget to don those fluffy bathrobes and test out Roslin Retreat Spa inside the hotel itself – we've heard the massages are second to none.
Address: Roslin Beach Hotel, Thorpe Esplanade, Thorpe Bay, Essex, SS1 3BG
Nearest C2C station: Thorpe Bay – a 20 min walk from the hotel.
Bell Inn, Horndon the Hill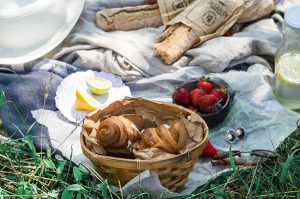 Horndon on the Hill is a gorgeous village deep in the Essex countryside, with delightful chocolate-box buildings and refreshing walks further afield. The Bell Inn is a historic Essex country pub dating back to the 15th Century, so popular for its famed, hearty food it's recommended you always book in advance.
For a splendid romantic weekend break, take a 6-minute cab there from Stanford-le-Hope station and try out one of the glamorous Bell rooms, each named after a famous 'mistress' in history. The boudoirs are all timber beams and lavish canopies, perfect for a saucy break. If you're looking for something a little more romantic, the spiral staircase and king size bed in the Stable room will be just the ticket – prepare to feel like royalty!
Address: The Bell Inn, Horndon on the Hill, Essex, SS17
Nearest station: Stanford Le Hope
The Seven Hotel, Southend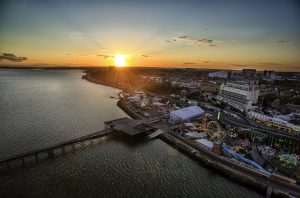 This is a luxurious hotel just a 6 minute walk from Southend Central station. Enjoy the comfort and hospitality with your special someone while enjoying the panoramic views of the Southend pier and the Thames Estuary.
If you're feeling up for a drink and some food, there's a cocktail bar with an adjoining restaurant you're sure to love!
Address: 7 Clifton Terrace, Southend-on-Sea SS1 1DT
Nearest station: Southend Central
Tower Apartment 1, Southend-on-Sea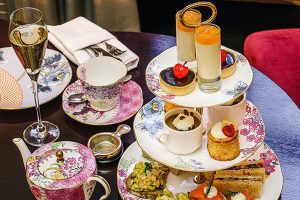 This elegant white town house, just 7 minutes up the road from Southend Central station, is exactly what you imagine when you think of Victorian seaside holidays, and makes an ideal self-catering base for exploring the exceptional attractions – from beautiful seaside gardens and delightful English tearooms, to the kiss-me-quick fun of the longest pleasure pier in the world.
Boasting a couple of stunning king-size bedrooms, a smart courtyard garden and plenty of kitchen facilities, this flat is completely self-contained and pleasantly private. Although you may, of course, find the temptation to try out some of the lovely restaurants and bars just outside your door just too tantalising to resist. For an even more relaxed experience, we actually recommend avoiding the hubbub of the weekend tourist crowds and booking a stay during the week.
Address: Tower Apartment 1, 146, Alexandra Road,  Southend on Sea SS1 1HE
Nearest station: Southend Central
Westcliff Hotel, Westcliff-on-Sea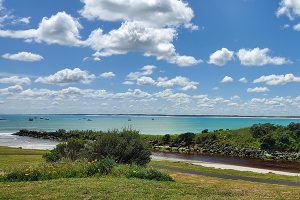 For a traditional seaside break, you definitely need to try a traditional seaside hotel. Westcliff Hotel is a spritely 9-minute walk away from the local station, and is so full of jolly British charm it feels like you may have stepped back in time.
Very close to Cliffs Pavilion and the Palace Theatre, it's an ideal place to stay if you're catching a show and want to make a weekend out of it. You may even find yourself staying with the stars – it's a popular choice for acts appearing at both venues!
Address: Westcliff Hotel, Westcliff Parade, Westcliff-on-Sea, Essex SSO 7QW
Nearest Stations: Westcliff-on-Sea
Estuary View, Leigh-on-Sea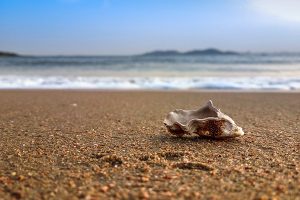 Munching through mounds of seashells among the cockle sheds of Leigh-on-Sea is one of the classic (and delicious) romantic Essex walks, but this ancient fishing port has much more to offer than seafood.
Estuary View, a 10-minute taxi journey from Leigh-on-Sea station, is a charming townhouse set on a hill just metres from the cobbled streets, traditional pubs and restaurants, where catch of the day is so fresh it was probably swimming just hours earlier. A self-catering and classy abode, the four bedrooms of Estuary View actually sleep up to seven so it's ideal for weekend breaks for both couples and families. And remember, during school holidays Kids can travel for just £2 with c2c.
Address: Estuary View, Leigh on Sea
Nearest C2C station: Leigh on Sea
So, what are you waiting for? Buy your tickets tickets for your weekend away here.