Southend Pier
Not only is Southend Pier a pleasant escape from the hustle and bustle of Southend's bright lights and buzzing tourist attractions, the pier itself is a historic landmark nearly two centuries old.
A local hotspot for fisherman and joggers alike, this epic structure spans an impressive 1.34 miles. More impressive is the fact Southend Pier is the longest pleasure pier, not only in Europe, but the world!
History and Culture of Southend Pier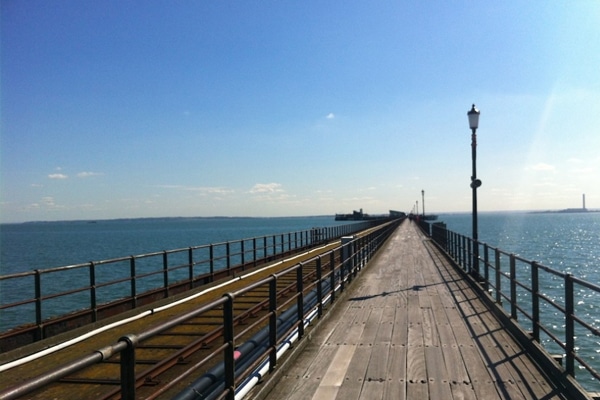 This unassuming structure actually offers a vast history and detailed look into British seaside tourism. Originally, the pier was first built in 1830 as a 600ft wooden structure. But since then has undergone a full makeover into the ironclad behemoth you know today. It was initially designed to increase the growing popularity Southend had amongst Londoner's to escape the city, and it worked so much so, it underwent two separate extensions across 50 years.A survivor of several fires, high wind damages, boat collisions and lest we forget two world wars, Southend Pier is a symbol of not just British tourism, but resilience and magnitude.
Where to eat on Southend Pier?
The Royal Pavilion Cafe is the idyllic place to rest your laurels and take in the stunning view whilst enjoying barista coffees, fresh sandwiches, ice cream flavours aplenty and much more.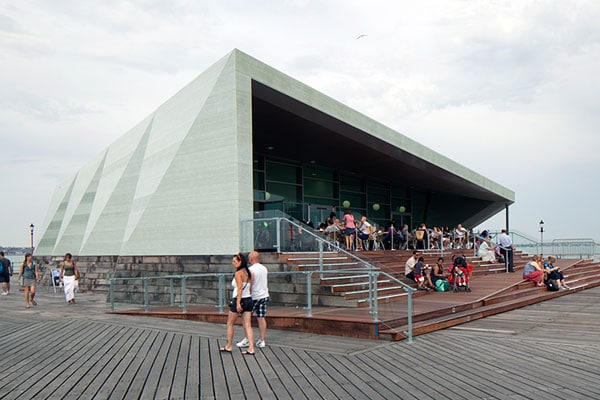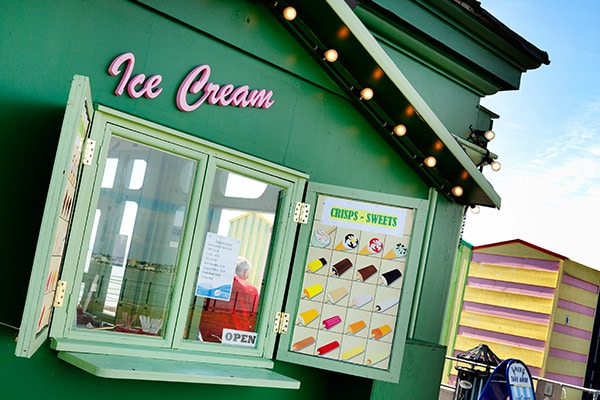 What to see on Southend Pier?
Besides the picturesque views looking out to sea and back across the famous shingle beach spotted with holidaymakers, there are plenty of more sights to see. Some notable views include local fishers hoping to hook the biggest catch, to the infamous and sizeable seagulls flocking overhead. The Royal Pavilion is also a hotspot for scenic weddings, so you may even see a couple tying the knot!
Southend Pier train
If you're a fan of railways, and we certainly are, then a trip on the Southend Pier Railway is a must. It's a narrow gauge railway that runs for 1.25 miles of the 1.34 mile long pier. It runs every day that the pier is open and uses a single train that runs every half-hour, or over the busy season a 15-minute service. There are no stops so it takes you straight to the end of the Pier Head.
Train and Pier opening times and prices
Prices from to access the pier vary between £1 – £7 depending on whether you're walking, taking the train, doing a combo and any concessions you may have (for kids and Seniors). You can find more information about train tickets and opening times here.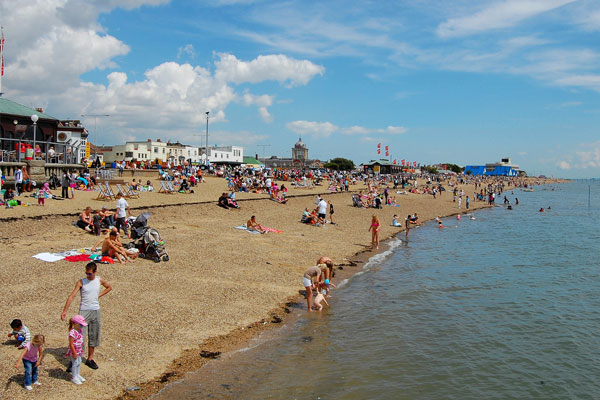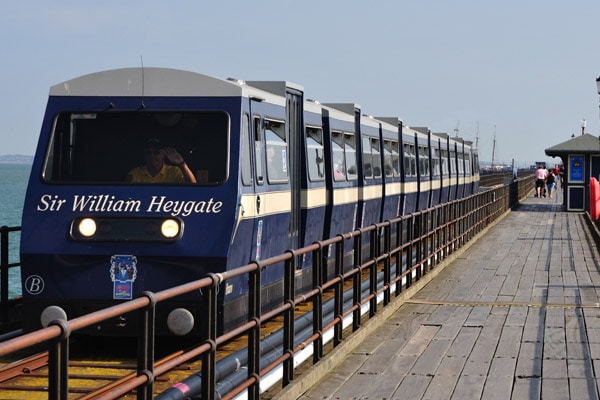 How to get to Southend Pier with c2c
Take the train from London Fenchurch Street which will go direct through to Southend Central, and continue to Shoeburyness. The journey time from London is between 55 minutes – 1 hour and 15 minutes, depending on which train you use.
Whether you're travelling in a group or have the kids with you, explore our great value ticket offers to make sure to get the best deal for you.