Great days out need not cost a lot. Take a look below at some of the great things you can do for under £15 (this includes our online advance fare ticket price which is from £12.70 for off-peak returns from Southend to London).
You can now buy super off-peak tickets on c2c Smartcard, making your journey quicker and easier. Find out more about Smartcard.
1. Ride a Santander Bike by the Thames
There are plenty of bike docking stations located around the Fenchurch Street area that are easily accessible. And with it being only a very short ride towards the river, you can make some light exercise into a very enjoyable scenic ride through the city. Plus they're only a few quid to rent out – lovely!
2. Enjoy the view at Sky Garden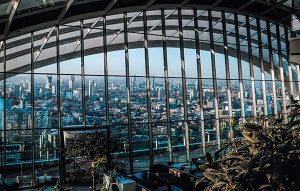 Located atop the lavish Walkie Talkie building, the Sky Garden is the biggest internal free to use public garden in the city. The views are breathtaking and a must see either day or night, making the short five minute walk from Fenchurch Street station a walk in the park…
3. Cheap Eats at Borough Market
Arguably London's most popular stop for internationally fresh food, Borough Market appeals to all from grub lovers to market stall wanderers. Simply cross the bridge over the river and you'll be there from Fenchurch Street station in less than 25 minutes. The food is delicious and affordable.
4. Spitalfields City Farm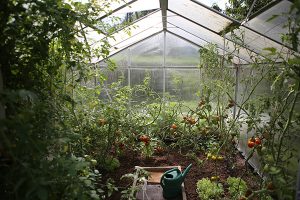 Completely free to enter, this farmyard within London's concrete jungle offers children and adults alike the chance to visit, pet and feed a whole host of farmyard friendlies. They even have amazing fresh produce you can taste and take home, all centred round an amazing charitable cause. Plus the walk from Fenchurch Street should only take around 20 minutes.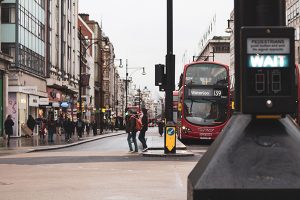 The famous bright red double-decker buses are probably one of London's most famous attractions when visiting the city. So why not hop on the bus and see the capital in a way visitors have for decades. A single journey on pay as you go Oyster or contactless card is £1.75.
6. St Dunstan in the East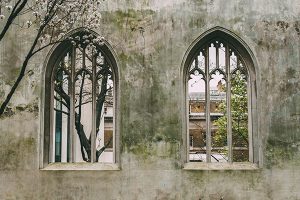 This fabulous gothic secret garden in the heart of the city is moments away from Fenchurch Street station. The 'Gardeners' Church' is a popular destination for people looking for some peace and quiet in the busy city and it also doubles up as a picture perfect place to set up for lunch (or a picnic weather permitting).
7. Spitalfields Market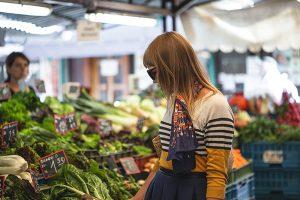 This trendy marketplace a stone's throw from Fenchurch Street used to be the primary place for fruit and veg trading. Nowadays it sells anything from chic fashion items to unique jewellery to handcrafted homeware. Always an enjoyable stroll looking for little treasures, Spitalfields Market is a fantastically cheap way to spend your day, provided you don't splurge on too many bargains!
8. London Landmarks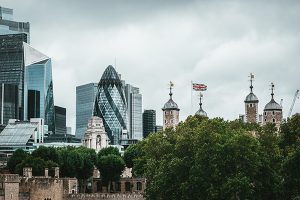 The best thing about the City of London is there are famous landmarks round nearly every corner! Get your cameras at the ready and stroll through the capital on a treasure hunt for its most famous buildings. Within a short vicinity of Fenchurch Street station there's The Gherkin, Tower of London, London Bridge, HMS Belfast and the Walkie Talkie. Not to mention lots, lots more. So pack a sandwich and enjoy a wonderful wander through London. You could also visit one of the many free museums.