Around Fenchurch Street
As your train pulls into London Fenchurch Street station a charming combination of must-see highlights and hidden gems surround you. From the magnificent Tower of London to the tiny, picturesque gardens at St. Dunstan's Church, we've compiled some of the London's best attractions, all within easy access of our Fenchurch Street, Liverpool Street, and Stratford destinations – book your tickets now to save with advanced weekday tickets, or save 1/3 when you book a GroupSave ticket
Tower Bridge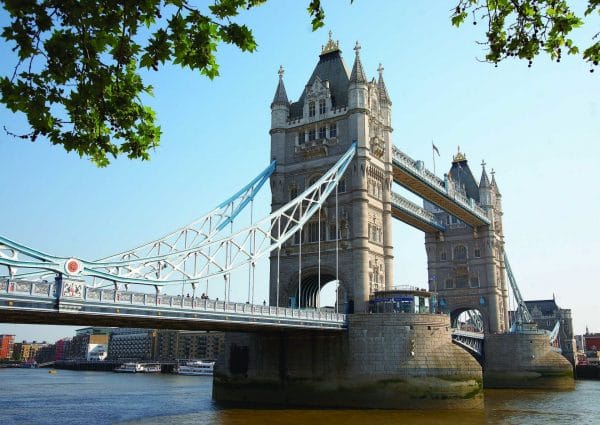 Tower Bridge is London's best- loved landmark and most instagramable spot. It was officially opened on 30 June 1894 by the Prince and Princess of Wales (the future King Edward VII and Queen Alexandra) and this year marks its 125th anniversary. To celebrate, Tower Bridge are hosting a programme of talks, exhibitions and activities for visitors of all ages throughout 2019.
There's even a special £1.25 entry on 29 and 30 June!
How to get there: A 5 minute walk from Fenchurch Street Station.
The Tower of London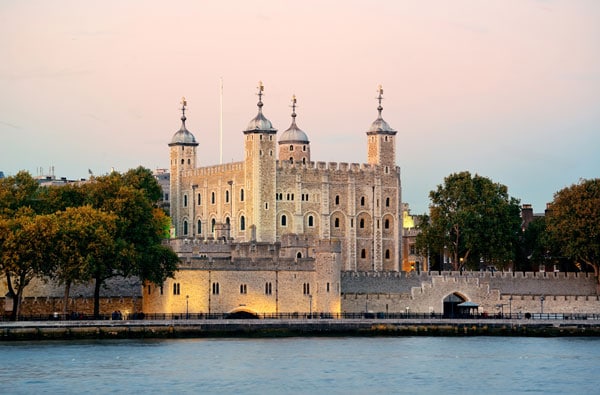 A stone's throw from Fenchurch Street station sits the Tower of London and over a thousand years of fascinating history. View the spectacular Crown Jewels, learn about the beasts of the Royal Menagerie, see the world-famous 'Beefeaters' at work and squirm at the grizzly ancient methods of torture used as you tour Her Majesty's Royal Palace and Fortress.
How to get there: A 5 minute walk from Fenchurch Street Station.
St Dunstan in the East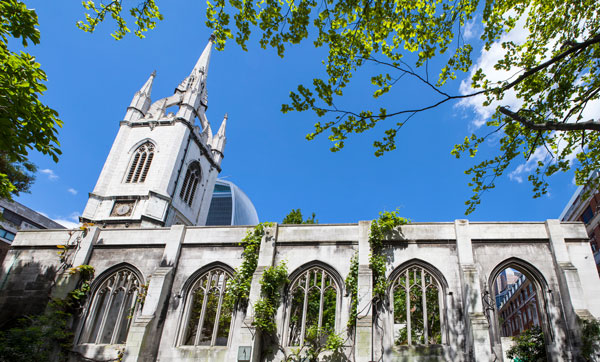 A fabulous secret garden in the heart of The City, moments away from Fenchurch Street Station, what's known affectionately as 'The Gardeners' Church' is a hidden oasis of calm in the bustling metropolis. Take a picnic and sit among creeper-clad cloisters, enjoying the tinkle of the fountain and a little peace and quiet amid the hubbub.
How to get there: From Fenchurch Street Station, walk 3 mins to EC3R 5DD.
The Barbican Centre
Home to all things art, music, theatre, dance, and film. Frequent art exhibitions, theatre, technology showcases and much more make the Barbican – in its all its brutalist glory – one of the most exciting locations in London to visit. Check out upcoming events here, but note that there will be exhibitions all year round that don't require booking. The Barbican also houses a cinema and a delightful conservatory, featuring over 2000 species of exotic plants, trees and fish, which you can visit on Sunday afternoons from 12pm.
How to get there: Again, a 5-10 minute walk to EC2Y 8DS from Liverpool Street Station.
The Shard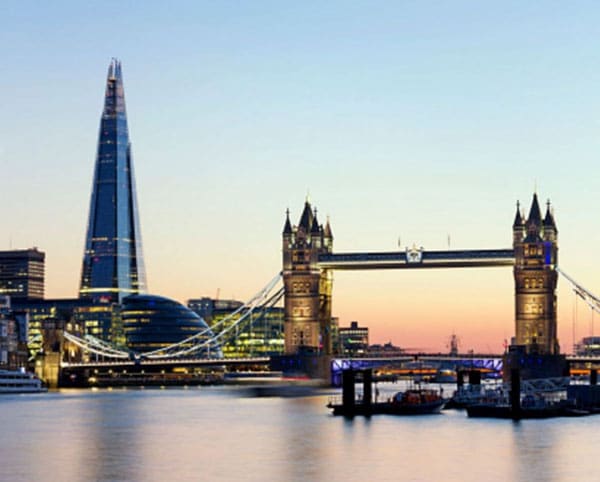 Treat yourself to a meal-with-a-view, enjoy a cocktail or just take in the incredible cityscape vistas at the world-famous new addition to London's skyline. Overlooking the city at 310m, the Shard offers unmissable views of the city, and up to 40 miles beyond on a clear day, from the viewing platform. There's fine dining and a plush bar too.
How to get there: There are thousands of buses from Fenchurch Street to London Bridge, or it's a 17 minute walk…
Museum of London Docklands
Delve into the Thames murky maritime past at the Museum of London Docklands showcasing a wealth of displays on everything from pirates to slavery. Don't forget to wander through Sailor Town's warren of East End alleys, cobbles, candles and dodgy dealings. A thoroughly interesting and interactive look at London's fascinating development that's suitable for visitors of all ages.
How to get there: Our advice? Get off at Limehouse – it's a 20 minute picturesque walk that takes you over Limehouse Basin. Or, get the DLR from Bank to Westferry, as that's only a 5 minute stroll away.
Find the best ticket value for you