A blend of good food, friends, family and a free culture fix might just be the ideal way to spend a day out. London's the place to tick all those boxes and more, boasting hundreds of free museums large and small. Gather up your nearest and dearest, it's time to learn something new with our pick of the best places to broaden your horizons on a budget.
Keep the costs down even more with one of our great value train tickets such as GroupSave or kids for £2. You can now buy super off-peak tickets on c2c Smartcard, making your journey quicker and easier. Find out more about Smartcard.
Travel from South Essex to London return from £12.70 with our online advance tickets
Museum of London Docklands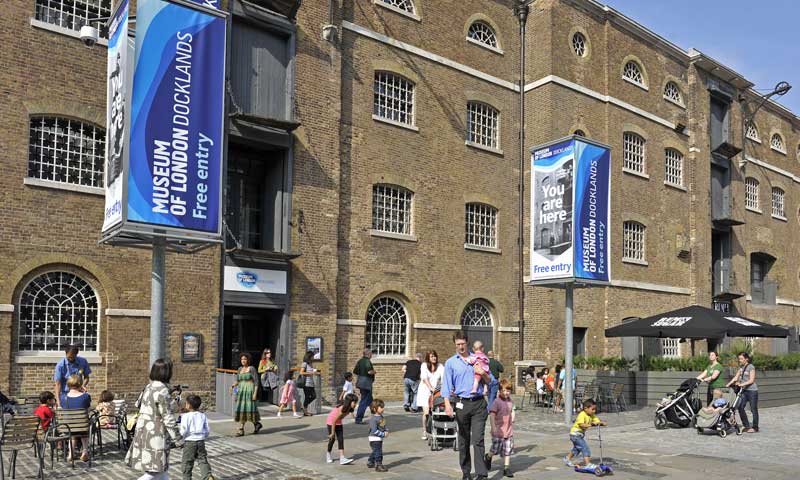 Nearest c2c station: Limehouse, change for DLR
Covering the history of the capital and its people, we can't think of a better place to start your London education than this historic museum, with permanent galleries and temporary exhibitions detailing everything from the docklands during wartime to slavery and trade. Children under 12 will love 'Mudlarks' and 'Sailortown', the latter a reconstruction of a 19th Century dock side street with all the sights and smells of the era.
British Museum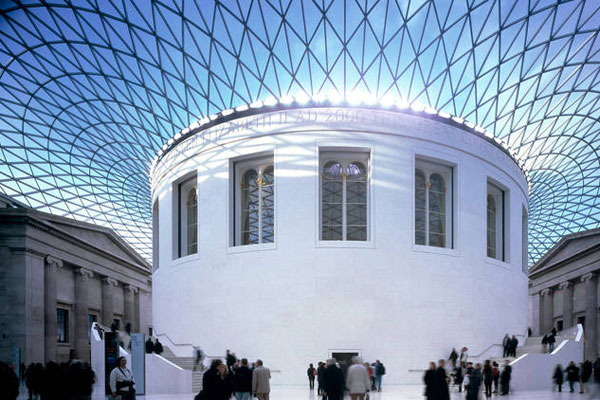 Nearest c2c station: Fenchurch Street
Home to ancient cultural treasure and amazing artefacts from around the world, London's finest museum is free to visit (although certain special exhibitions are paid). Far from a hushed old-fashioned museum experience, as soon as you walk in you'll be awed by the great glass-roofed ceiling and caught up in the buzz of students and tourists enjoying the exhibits. There are daily free activities for kids, too, including crafts, activity trails and digital workshops – perfect for homework projects.
Natural History Museum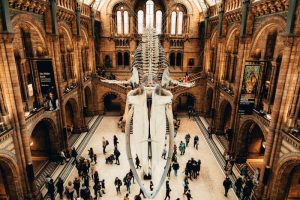 Nearest c2c station: Fenchurch Street, change for TFL services
Dinosaurs, extinct mammals and much more can be found at the Natural History Museum. This popular free to enter museum is perfect to bring the kids to and you can spend hours getting lost learning about the natural world and other cultures. There's also a whole host of changing paid-for exhibitions.
V&A
Nearest c2c station: Fenchurch Street change for TFL services
Art and fashion lovers should make a beeline for the V&A, one of the best free museums in London and indeed, among the world's top centres for breathtaking art. Some 150 galleries show off ceramics, sculpture, glass, textiles, furniture and more; the sheer amount of excellent work is almost intimidating. Happily, a dedicated team of staff patrol the exhibits with leaflets and information to help process the skill and enormity of the works on show.
Science Museum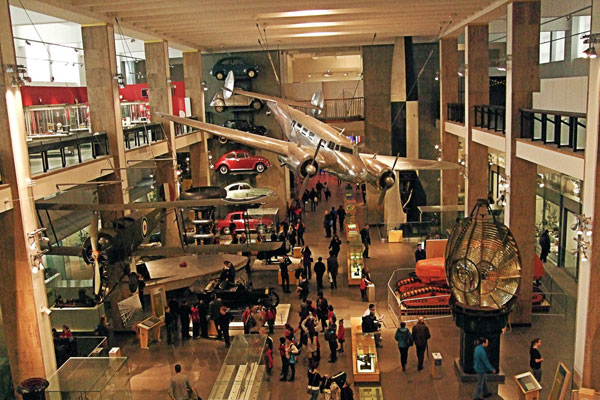 Nearest c2c station: Fenchurch Street change for TFL services
With seven floors of interactive exhibits and even a flight simulator, Knightsbridge's ever-popular Science Museum remains one of the very best free museums for kids – even the gift shop could be considered among the top London attractions, its array of weird and wonderful toys making it near impossible to leave empty handed. One of the galleries, Information Age: Six Networks That Changed Our World, was opened by the Queen herself – who marked the occasion by sending her first-ever tweet.
2FOR1 deals on London attractions
Did you know that you can get 2FOR1 entry to some of the latest must-see exhibitions in London? From the British Museum to the Tate Modern it's a great way to save on your day out, exclusively when you take the train.