School holiday activities in South Essex
South Essex is full of fun things to do with your family during the school holidays. You can bask in the sunshine at Southend's famous beaches on a warm day, or enjoy some cosier days at the aquarium during those wetter days. Whatever the weather, take a look at our top picks for the best things to do while the kids are off school. Buy your tickets online 3+ days in advance and get from London to Southend for £12 return. You can now buy super off-peak tickets with our app and c2c Smartcard, making your journey quicker and easier.
Visit South Essex's Beaches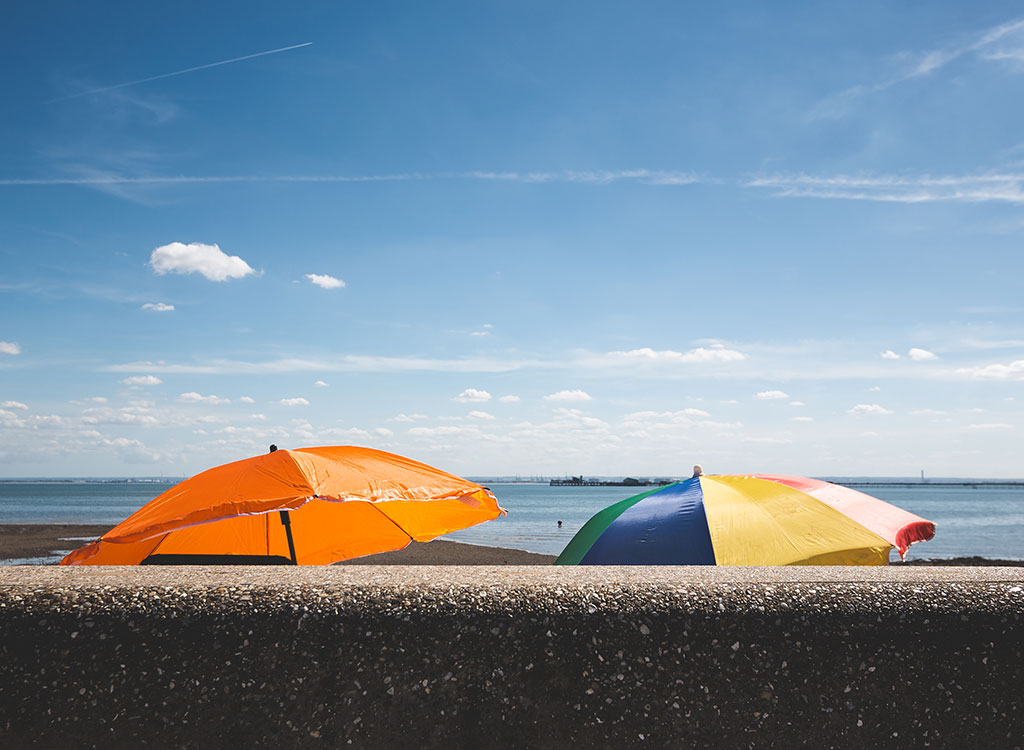 As things heat up along the Southend coastline, there's nothing like a day spent relaxing on the beach. And the best part about South Essex is, there's so many to choose from! Visit the bustling tourist favourite City Beach along the Southend esplanade, Thorpe Bay Beach that's decorated with a string of multicoloured beach huts or travel further afield for the more peaceful seaside spot at Shoebury East Beach. Wherever you go, c2c is right there with you taking you to your sunny summer destinations.
How much does it cost? FREE
How do I get there? Most South Essex beaches are just a stone's throw away from a c2c station. Plan prior to your journey which beach you are visiting, however most beaches are just a 10-15 minute walk from the station.
Head to the Pier

Head to Southend's iconic pier over the weekend for a bumper set of activities, including fishing, crazy golf, visiting the pier museum, and hopping on the pier railway. See what's on at Southend Pier to see the latest events and plan ahead before you visit!
How much does it cost? Prices vary depending on the activity and time of the year – see the latest prices here.
How do I get there? Take the c2c train to Southend Central, then head down to the seafront – you can't miss the pier stretching out 1.3 miles in front of you!
Adventure Island
Typically we find any excuse to visit Southend's (and probably Essex's?) best attraction, Adventure Island. The thrill of the rides, the buzz in the air that comes with a theme park, all make for a thrilling family outing. There are also activity areas, crazy golf courses, music and performances too, so there's something for everyone. But best of all, it's right on your doorstep.
When? Open every day from Saturday 2nd April until Monday 18th April, then on weekends until May half term when it's once again open every day.
How much? General ticket prices vary from £20 – £30. Get the best value for money by buying your wristband online before your trip.
How to get there? Take the c2c train to Southend Central, and then walk approximately 10 minutes towards Southend Pier.
Sealife Adventure Southend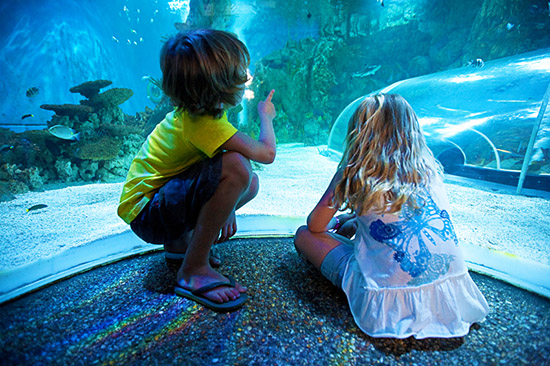 Come along and observe some of the swimmers from the deep seas at Southend's Sealife Adventure aquarium. This aquatic motley crew ranges from colourful fish, stingrays, penguins and even a shark or two. But it's not just water breathers you can see, there are also meerkats and monkeys for you to meet too. So splash out on a fun-filled day for your curious kids and enjoy an ice cream on the Southend coast after your visit.
When? Located on the Eastern Esplanade of Southend-on-Sea, Sealife Adventure is open daily from 10 am to 5 pm, with later opening hours in the summer.
How much? Ticket prices vary depending on age and group size. Buy tickets on their website for an online discount.
How to get there? Take the c2c train to Southend Central and walk approximately 15 minutes towards the pier and along the esplanade.
Hadleigh Farm Rare Breeds Centre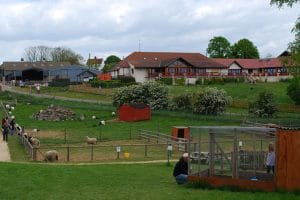 The Rare Breeds Centre welcomes you once again to come and visit the furry residents that live at Hadleigh Farm. This family-friendly day out offers those curious children the chance to get up close and personal with goats, sheep, pigs and not forgetting the Dylan the donkey and Cookie the Exmoor Pony. There's also a Willow Maze, pedal tractors, play area and sandpit to boot, so there's plenty to keep you occupied. Come and enjoy an idyllic piece of English countryside – perfect to make treasured family memories!
When? Open from Saturday 9th April from 10am with last entry at 3:30pm. Closed on Good Friday.
How much? Adult admission is £5. Children aged 3-16 years is £4. Under 3s get in for free. More info on prices here.
How to get there? Located in between both Benfleet and Leigh-on-Sea stations. However, exiting at Benfleet Station gives you the opportunity to walk through Hadleigh Park. It's a 40 minute walk, so make sure you've got your trainers on!
Thurrock Thameside Nature Park
Situated on the Thames Estuary, this picturesque reserve gives a great chance for the family to get away from the hustle and bustle of it all. There's plenty of events and activities taking place over the coming weeks that'll be sure to excite all personalities big and small.
When? Open daily from 10am. See a full list of events here.
How much? Free for a standard visit. However, some events have a cost attached.
How to get there? Take the c2c train to Stanford-le-Hope, then take a short taxi ride or 1.6-mile walk to the Thameside Nature Park.
Aqua Park Lakeside
The Aqua Park at Lakeside is a perfect opportunity for friends and family to slip, slide and splash their way through summer. With over 40 inflatables obstacle courses available you can test your nerve on the blast bags or try out the balance beams and giant slides.  Placed conveniently right next to the shopping centre, you can easily make a day of it and go shopping or get a bite to before or after your aqua park slot.
When? Every weekend to from 27th June to 9th July, then everyday from 10th July to 5th September, the weekends only up to 25th September.
How Much? General tickets cost £20.
How to get there? A convenient 10 min walk from Chafford Hundred Station
Picnics in the Parks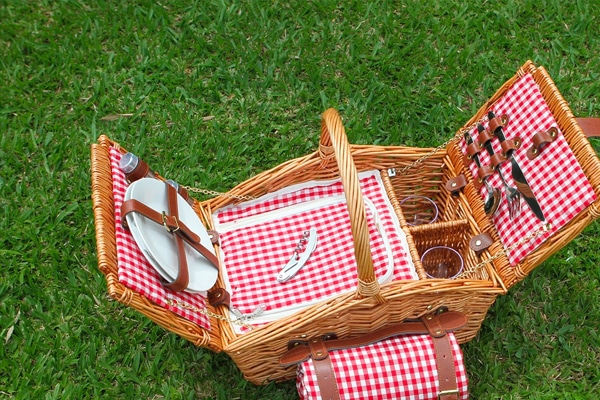 Have your blankets and sandwiches at the ready for those sunny South Essex days. There are lots of great places to perch up for a picnic near many of our stations, some of which include play areas if the little ones get a bit restless. Some of our favourites include Wat Tyler Country Park, Hadleigh Park, Thurrock Nature Park and Rainham Marshes RSPB Reserve.
How much does it cost? FREE
How do I get there? Parks vary in distance from the stations but are typically between a 15-35 minute walk. Check the closest station to the park you plan on visiting.
Belfairs Woods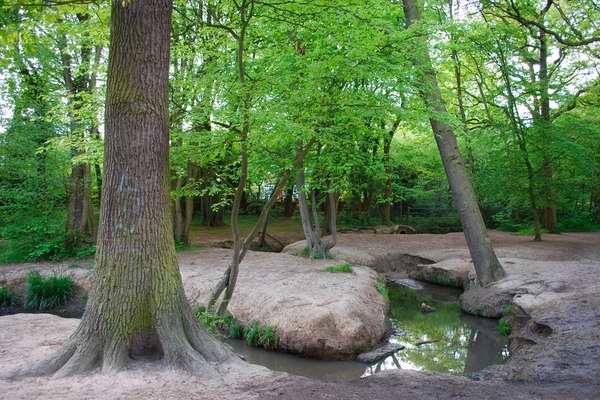 Any encouragement we can give to get the kids in the big outdoors is always welcome. Belfairs Nature Discovery Centre puts on a wide array of events for all ages to explore the ancient woodlands – see their website to see their latest activities and events.
How much does it cost? Event costs vary. Please see Belfairs website.
How do I get there? Take the c2c train to Leigh-on-Sea, from there it's a 1.5 mile walk to the centre of Belfairs Woods.
Kids for £2
Make sure to get your Kids for £2 train tickets and take them out for less on weekdays over the holiday.
Great value ticket offers