South Essex is full of fun things to do with your family during the school holidays. Whatever the weather, take a look at our top picks for the best things to do while the kids are off school. Buy your tickets online 3+ days in advance and get from London to Southend for £12.70 return. Why not download our app and c2c Smartcard, to make your journey quicker and easier?
Christmas Wonderland Lakeside

Essex's very own winter wonderland is back and better than ever. Lakeside Quay has transformed into a festive delight for visitors of all ages. You can glide on the ice rink under the twinkling lights, watch some festive-themed live entertainment and experience the thrill and nostalgia of childhood classic fairground rides and games. Then you can top it off with devouring some delicious treats from the copious amount of street food stalls and a nightcap at some bars (if you're 18+ of course).
When? Winter Wonderland Lakeside is now open every day. You can check out the opening times here.
How much? Entry is free, but you will need to pay for any activities such as ice skating.
How to get there? Take the c2c train to Chafford Hundred, which has a direct link to Lakeside.
Wonderland at Adventure Inside
Come and visit Santa's special festive village, Christmasville. Here you can see all of his elves hard at work and even meet the Santa himself. With entry, each child gets a special ticket to go to Santa's toy shop where they can receive a wonderful new toy. Also included in the ticket is a FREE round of golf, FREE Sealife Entry, and £2 worth of Free Video games to use in the Funtopia Arcade. This is a fabulous family day out to start the Christmas holidays.
When? You can visit Santa on 2nd and 3rd, 9th and 10th, and 16th to 24th of December 2023. Closing times are announced on each day so make sure you check before planning your trip.
How much? From £15 per ticket. You can see a breakdown of full prices on the booking page here.
How to get there? Take the c2c train to Southend Central, and then walk approximately 10 minutes towards Southend Pier.

Immersive Gamebox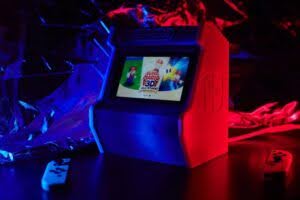 Grab 2-6 of your favourite friends or family and discover this exciting virtual reality arcade and gaming experience at Immersive Gamebox in Lakeside Shopping Centre. Their exciting VR activities include everything from the family-friendly Paw Patrol to older groups in the Psychedelic Mansion. Get tickets here to embark on a thrilling sci-fi adventure or challenge yourself to a series of arcade games.
When? Open from 10am – 9pm Monday – Wednesday, 10am – 10pm Thursday and then 10am – 11pm Friday- Sunday.
How much? Child tickets from £11 and adults (age 12+) from £16.
How to get there? Take the c2c train to Chafford Hundred, which has a direct link to Lakeside.
Nickelodeon Adventure
Nickelodeon Adventure in Lakeside Shopping Centre, Essex, is a must-visit destination for families and Nickelodeon fans alike. This immersive indoor theme park offers a unique and entertaining experience, bringing beloved Nickelodeon characters and shows to life. Visitors can enjoy a wide range of attractions, from thrilling rides to interactive games and meet-and-greets with their favourite characters. Visit Spongebob Squarepants in the Bikini Bottom, Paw Patrol in Adventure Bay and many other iconic Nickelodeon personalities. With its fun-filled atmosphere, engaging activities, and nostalgia-inducing moments, Nickelodeon Adventure guarantees a memorable and worthwhile day out for everyone.
When? 10am – 3pm (10am – 6pm during the school holidays) Monday – Friday, then 10am to 6pm Saturday – Sunday.
How Much? Standard adult tickets start from £5.99 and a child ticket starts from £11.99. Kids under 90cm tall get free entry. You can view the ticket price list and offers here.
How to get there? Like all Lakeside activities, take the direct c2c train to Chafford Hundred.
Belfairs Woods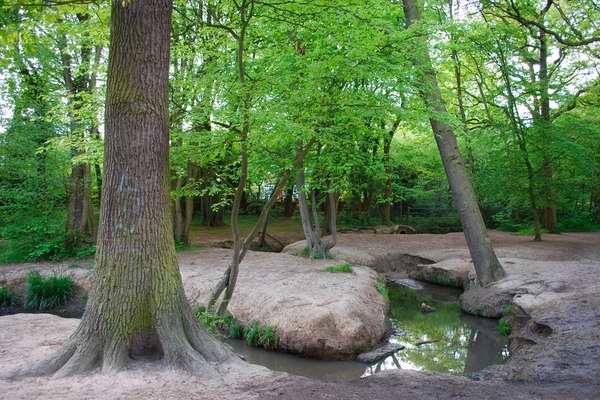 Any encouragement we can give to get the kids in the big outdoors is always welcome. Belfairs Nature Discovery Centre puts on a wide array of events for all ages to explore the ancient woodlands. Visit their website for their other latest activities and events.
How much does it cost? Event costs vary. Please see Belfairs website.
How do I get there? Take the c2c train to Leigh-on-Sea, from there it's a 1.5 mile walk to the centre of Belfairs Woods.
Sealife Adventure Southend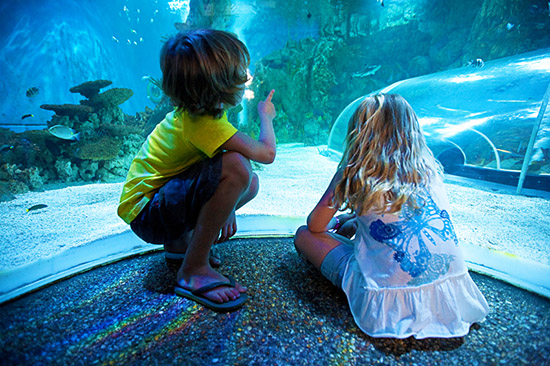 Come along and observe some of the swimmers from the deep seas at Southend's Sealife Adventure aquarium. This aquatic motley crew ranges from colourful fish, stingrays, penguins and even a shark or two. But it's not just water breathers you can see, there are also meerkats and monkeys for you to meet too. So splash out on a fun-filled day for your curious kids.
When? Located on the Eastern Esplanade of Southend-on-Sea, Sealife Adventure is open daily from 10 am to 5 pm.
How much? Ticket prices vary depending on age and group size. Buy tickets on their website for an online discount.
How to get there? Take the c2c train to Southend Central and walk approximately 15 minutes towards the pier and along the esplanade.
Kids for £2
Make sure to get your Kids for £2 train tickets and take them out for less on weekdays over the holiday.