London's legendary theatre scene is one of the many reasons to jump on a train and visit the city. The West End theatre district is a stone's throw from our terminal stations, Fenchurch Street and Liverpool Street, and contains some of the world's most famous musicals, sharp-edge comedies, award-winning plays and numerous contemporary alternative productions that will inspire and entertain in equal measure.
Travel from South Essex to London return from £12.70 with our online advance tickets. You can now buy super off-peak tickets on with our app and c2c Smartcard, making your journey quicker and easier.
2FOR1 tickets to top London theatre shows when you take the train
As well as not worrying about having to find a parking space, or driving home in the dark, your train ticket can get you 2FOR1 theatre offers to top entertainment, shows and concerts in the city.
The best theatres in London
National Theatre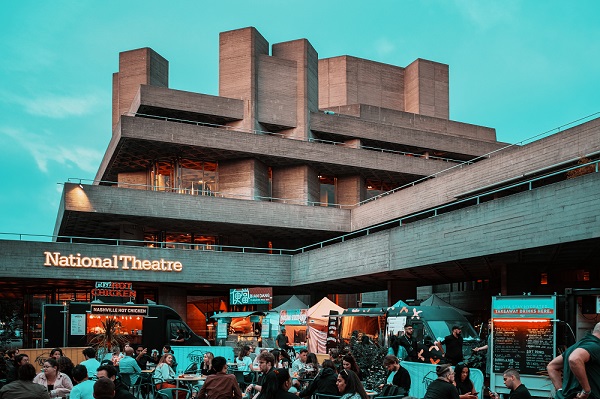 With over 30 productions a year, the National Theatre on London's South Bank is a mecca for something out of the ordinary from contemporary writers to Greek tragedies.
Address: Upper Ground, London SE1 9PX
Nearest c2c station: London Fenchurch Street change for TFL to Waterloo or walk along the South Bank
Shakespeare's Globe