Like its sister park in Stratford, Hadleigh Park was part of the now iconic 2012 London Olympic Games. Hadleigh Park has a great legacy for fresh air and fun-filled days, so no matter what age or fitness level you're at; it's never a dull day out.
Travel from London to South Essex return from £12.70 with our online advance tickets. You can now buy super off-peak tickets on c2c Smartcard, making your journey quicker and easier. Find out more about Smartcard.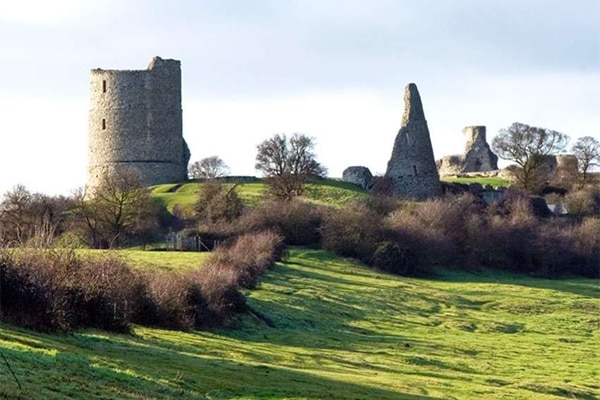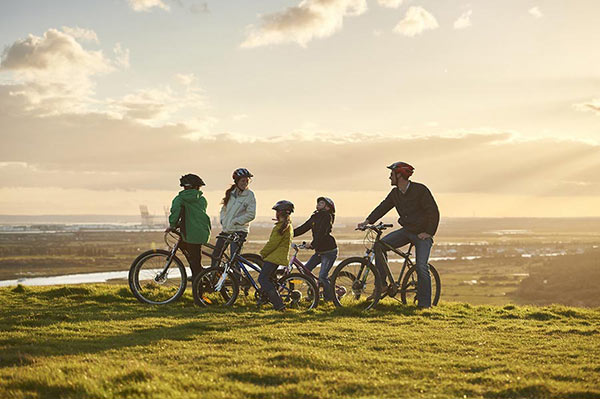 What is the history of Hadleigh Park?
Hadleigh Park is actually a lot more interesting and rich in history than you might think for an open area between two small Essex towns. It became a very important strategic region during World War II, as its vast 387 acres of green and hills were made use of by stationed soldiers. Its position so close to the Thames also acted as a gateway for London's outbound and inbound troops.
Even prior to that, Hadleigh Park's Farm was a staple location for William Booth's Salvation Army. The famous Methodist began his vision of building a utopia for the lower and poorer classes in Hadleigh in 1891. In just 9 months Hadleigh Farm went from less than 50 volunteers to over 250 strong.
To this day Hadleigh Park is a fantastic heritage site which offers generations old and new a fun, adventurous experience. And for history buffs there's a walking route around the nearby Hadleigh Castle with views over the estuary.
What is there to do in Hadleigh Park?
Hadleigh Park offers a wide range of activities throughout the year which can be enjoyed by all ages. These include kayaking, cycling, sailing, archery and much more! There is also a homely café, the Hub Cafe, where you can sit and sip on your drink with one heck of a view.
The other great thing about such open countryside is the nature and wildlife that comes with it. Hadleigh Park is renowned for its meadows and marshes, ponds and pastures. It is an ideal place to go walking and watching the wildlife, with magnificent floral colours to be seen during the spring and summer months.
Can I go cycling and mountain biking in Hadleigh Park?
Hadleigh Park is uniquely tailored to cycling and mountain biking, with nearly 400 acres of scenic countryside to pedal through. There are bike trails for everyone from seasoned skilled riders to biking beginners, as well as an academy with expert tutors to teach anyone from 3 years old and up to ride. The bike trails were created for the 2012 London Olympic Games, before being adapted for use by the public.
Don't have your own bike? Not to worry, you can hire mountain bikes to cycle in Hadleigh Park here.
Can I camp or go glamping in Hadleigh Park?
Essex Glamping provides glamping and camping experiences at their site in Hadleigh Park. You can book these experiences through their website.
Can I swim in Hadleigh Park?
The lake in Hadleigh Park is suitable for swimming. There are qualified lifeguards from the Hadleigh Plungers open water swimming group, ideal for those trying open water swimming for the first time. You can get in touch with Hadleigh Park to check whether water sports are available.
Can I go kayaking in Hadleigh Park?
Splash Kayaking hire out their kayaks and supervise your kayaking session. If you'd like to go kayaking in Hadleigh Park, we recommend using their website to get in touch or to book your kayak.
How can I get to Hadleigh Park?
Hadleigh Park is fairly easy to get to by train. Located in between both Benfleet and Leigh-on-Sea stations, the park is easily walkable from them both. The walks can take up to 40 minutes, but they are extremely scenic and enjoyable (weather permitting!). Or you can take your bike on the train if you're off to cycle the trails. If you're travelling from London, the journey time is between 42 and 48 minutes. There are approximately 4-6 trains per hour on a weekday, depending on peak or off-peak travel time.
What's on at Hadleigh this month?
From sailing lessons, to swimming sessions, coached trail rides, to community events, there's always something to entertain at the park. Visit their website to get more information about what's on.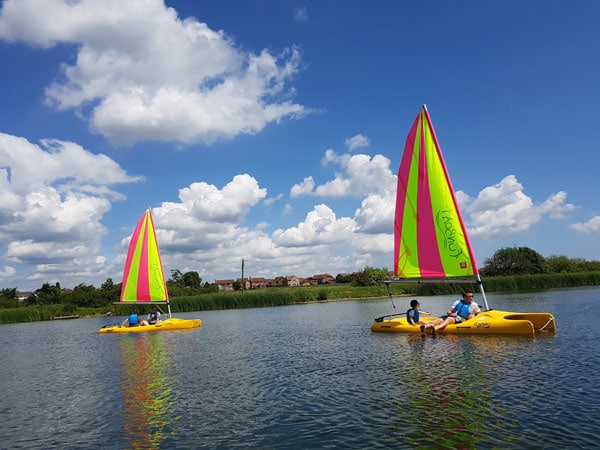 What activities can I enjoy near Hadleigh Park?
There are plenty of things to enjoy in and around Hadleigh Park, from the town of Old Leigh to scenic cycles along the seafront.
Leigh-on-Sea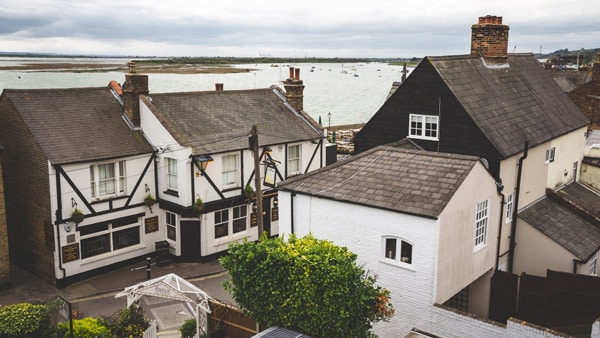 With its cosy seaside pubs, cobbled streets and authentic cockle sheds, Leigh-on-Sea makes the perfect day out in Essex.
Cycle the Southend seafront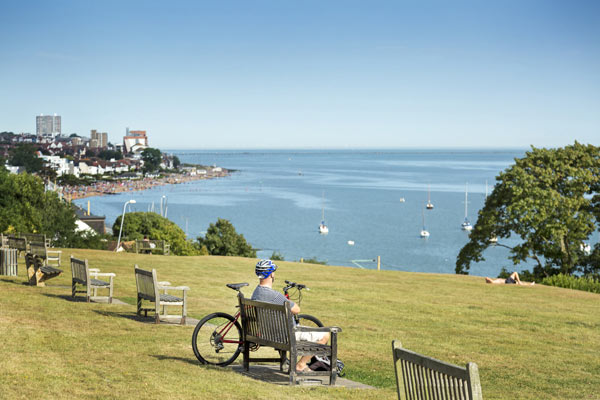 Southend is a beautiful place to cycle around. It's mostly flat, so luckily even the longest ride is quite gentle on your legs.
Hadleigh Castle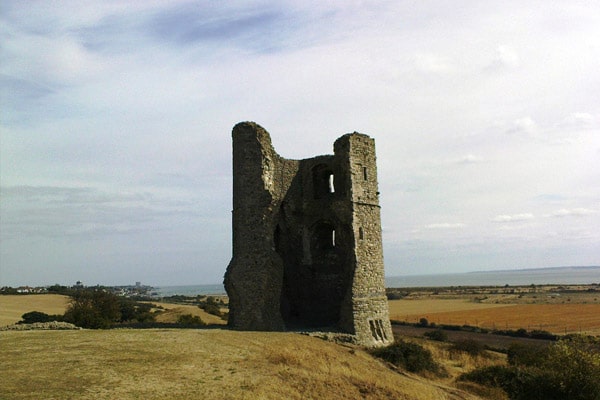 The romantic ruins of a 'proper' royal castle, Hadleigh's serves today as a tumbling glimpse back into a magical Medieval world.