Close to the bobbing boats of the Thames Estuary you can find Two Tree island, a slice of nature moments away from the quaint seaside town of Leigh-on-Sea. There's over 640 acres of greenery, wildlife and scenic walking trails for everyone to stroll and enjoy. The island was reclaimed from the Thames Estuary in the 18th century and until 1910 was used primarily as pasture for livestock and local wildlife. Only as recently as the 1970s was its main use a landfill, but fortunately the Essex Wildlife Trust now run it as a nature reserve supporting bird life and other animal inhabitants (watch out for the adders!) The Leigh National Nature Reserve also governs a part of the area. You can see a bit of what Two Tree Island is like in our video below.
What to see and do on Two Tree Island?
Nowadays Two Tree Island's one and only function is to protect and support the sustainability and growth of its wildlife and environment. There are thousands of birds for people to come and watch, with two purpose built bird hides to get a more detailed look at the many species living in the reserve. There are also colour-splattered butterflies and flora for all Island goers to enjoy, making the trip to Two Tree Island an extremely pleasant one for the family, with friends, dogs, or even on your own.
Two Tree Island also has miles upon miles of walkways and paths through the greenery and streams, making it a great location for pleasant walks in the country. Or if you're feeling athletic, it doubles up as a great jogging or running track, so go get your trainers on!
Nearby you'll find Leigh-on-Sea, Hadleigh Country Park and Castle and Canvey Island, so there's certainly plenty to keep you occupied.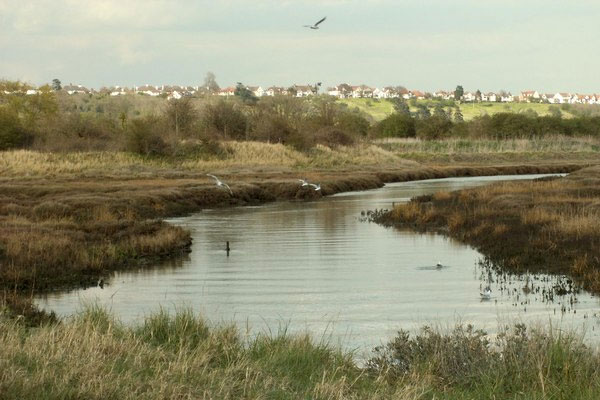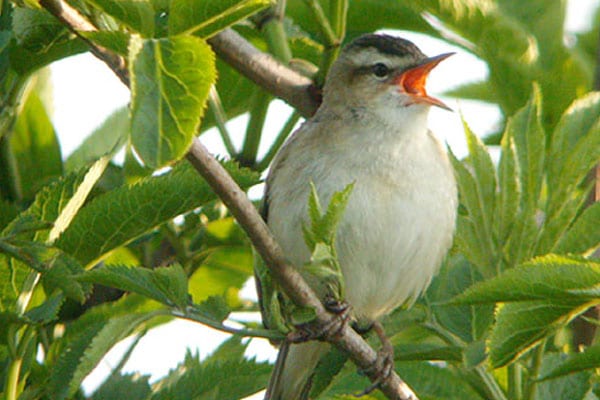 How to get to Two Tree Island?
Take the train from London Fenchurch Street which will go direct through to Leigh-on-Sea, and continue bound for Shoeburyness. From Leigh-on-Sea it's a short 15 minute walk to the Island. The train journey time from London is approximately 45 minutes, depending on which train you use. There are approximately 6-8 trains per hour on a weekday, depending on peak or off-peak travel time and train tickets bought more than three days in advance give you 40% off Off-Peak train tickets. Plus kids can travel for £2 on weekends and during school holidays!
The reserve's address is Belton Way, Leigh-on-Sea, SS9 2GB. For more information including parking and facilities, visit the Essex Wildlife Trust's page on Two Tree Island.
Whether you're travelling in a group or have the kids with you, explore our great value ticket offers to make sure to get the best deal for you. Also check out our app and Smartcard for the quickest way to buy your tickets in advance and avoid ticket office queues.