Priory Park Southend
Southend-on-Sea's gorgeous green getaway is an ideal destination for a peaceful walk in the park. Located only a short walk from the hustle and bustle of Southend's town centre, Priory Park is a local's favourite that welcomes all from far and wide.
It's not just the scenic walkways and picturesque pond that draws park goers to Priory Park, it also boasts four bowling greens, tennis and basketball courts, formal gardens and the open to public Prittlewell Priory Park Museum. There is definitely a lot more to these green grounds than one might think, so make sure to visit whilst the secret's still well kept.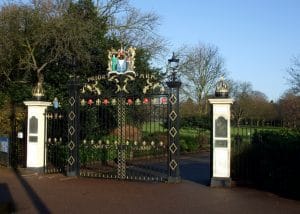 History & Culture of Priory Park
Priory Park is not just your typical area of greenery open for casual walks and picnics; it actually boasts a long and interesting history. Founded in the medieval 12th century, Prittlewell Priory was originally home to monks from the Cluniac Priory of St Pancras. However, during the suppression of the monasteries under the orders of King Henry VIII in 1536, much of the monastery was destroyed. The Priory was ultimately privatised and the house became a home for many families over the following centuries.
The Priory was eventually re-purposed as a museum and donated to Southend Council in 1922. It now exhibits a showcase of the last families to live there, primarily the 19th century Scrattons who lived in the house for over 200 years.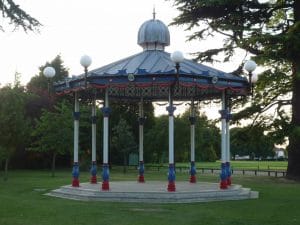 Where to eat at Priory Park?
The Priory Park Cafe is a great place for a pit stop when the energy lulls after adventuring around the grounds and museum. It has a great selection of teas, coffees, sandwiches and cakes; everything you need to quietly enjoy the scenes of nature around you.
What to see at Priory Park?
The Priory Museum is the must go-to when visiting the park; an honest and interesting insight into the lives of families over the ages of medieval England. There are also plenty of sports areas for you and friends to play and get active.
However if it's something a little less taxing and a bit more relaxing you're after, perch yourself on a bench by the pond and take in the gorgeous scenes and watch the local wildlife.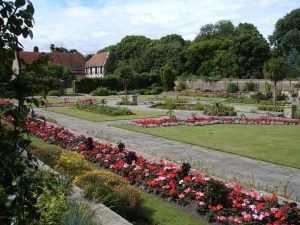 How to get to Priory Park
Take the train from London Fenchurch Street which will go direct through to Southend Central, and continue to Shoeburyness. The journey time from London is between 55 minutes – 1 hour and 15 minutes, depending on which train you use. There are approximately 6 trains per hour on a weekday and train tickets bought more than three days in advance are £11.55.
From Southend Central station it is just a short 10-15 minute walk to Priory Park.
Whether you're travelling in a group or have the kids with you, explore our great value ticket offers to make sure to get the best deal for you.
Find the best ticket value for you