Her Majesty Queen Elizabeth II
Page last updated 16/09/2022
It is with great sadness that the death of Her Majesty The Queen has been announced. All of us at c2c send our condolences to the Royal Family.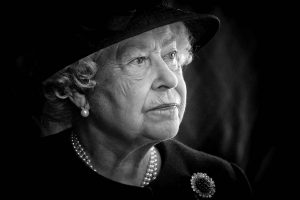 c2c, other train operators, Network Rail and Transport for London are working together to provide as many services as we can to enable people to pay their respects. For more information on the plans check the Royal Household's website.
We will be running additional services wherever possible over the coming days and on the day of the funeral to allow people to pay their respects. Check our weekly timetable here: www.c2c-online.co.uk/our-network/timetable/
Due to her historic reign, we are expecting unprecedented travel demand in the capital as people visit London to pay their respects to Her Majesty The Queen. Please plan ahead using www.nationalrail.co.uk or our website if you're planning to visit London this week.
For key information about the Queen's Lying in State at the Palace of Westminster, please check here: Her Majesty The Queen's Lying-in-State at the Palace of Westminster (Houses of Parliament) – GOV.UK (www.gov.uk)
Super Off Peak tickets are now available for Monday 19th September, as this is a bank holiday. Purchasing online or through our app offers even better value, as an online advance discount is applied if purchased three days in advance of travel, making fares the cheapest on those channels at this time.
Anytime, Off Peak, and Super Off peak ticket holders will be able to get fee-free refunds on tickets, which have been purchased prior to the sad passing of The Queen. The up to £10 admin fee will be waived.
Please plan ahead if you intend to travel on Monday 19th as we expect services to be extremely busy.
For the latest updates on queues for ceremonial events in the coming days, please go to the Department for Digital, Culture, Media and Sport Committee on Twitter @commonsDCMS or at www.gov.uk/government/organisations/department-for-digital-culture-media-sport
For up-to-date travel around the London zones, please visit www.tfl.gov.uk 
For all other up-to-date travel advice, please visit National Rail.
Travel advice
Passenger Assist

Travelling with other train companies

If your journey also includes travel on another train companies services we recommend you check their website or National Rail Enquiries.