There's no better way to enjoy summer than being outside in the sunshine (hopefully!) and soaking up the atmosphere of a thriving festival. Besides the likes of world famous ones like Glastonbury and Burning Man, you'll be pleased to know there are also some fantastic festivals right on your doorstep. So scroll through our list below and be sure to keep those dates in the diary free to experience the best of what your local events can offer.
Travel from London to Essex for £12.70 with our online advance tickets. You can now buy super off-peak tickets on c2c Smartcard, making your journey quicker and easier. Find out more about Smartcard.
Leigh Folk Festival
Thursday 23rd – Sunday 26th June
This self-described unique and eclectic event is still running strong as the UK's largest and not to mention free folk festival. It has an 'access-to-all ethos' that really rubs off on the entire event, giving it a much welcomed sense of community and unpretentious atmosphere. There are several venues across the town scattered around by the coastline. The Leigh Folk Festival is a fantastic experience that offers much more than just for the diehard folk fans.
Address: Leigh Library Gardens, Leigh-on-Sea, Southend-on-Sea
Nearest c2c station: Leigh-on-Sea
T100 Festival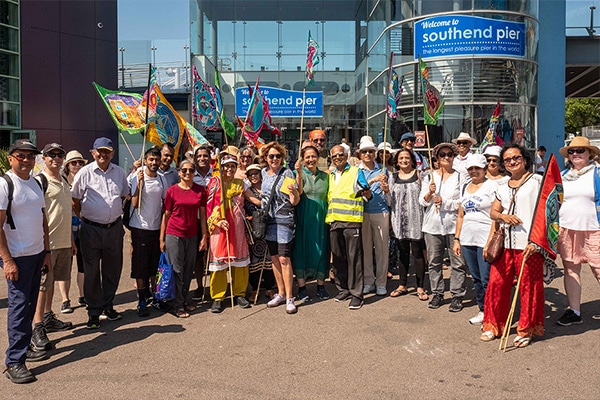 Thursday 2nd – Saturday 25th June
Outdoor arts company Kinetika are once again organising a community led event around Thurrock that will explore the heritage of the area. The T100 is less party and pints, but is actually a walking festival that will focus on bringing people closer together through walks, talks, and community celebrations. Book your place on their website.
Address: The walks will be from different locations in Thurrock on different days
Nearest c2c station: Varies, first walk will be from Chafford Hundred
Summer of love Basildon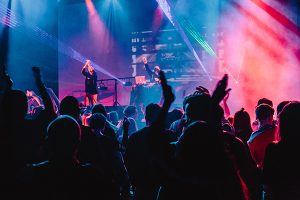 Friday 12th August
Join the biggest club classics, house & garage, RNB & dancehall music event in Essex. Organised by Show Me Love, this garden party features some of the biggest names in UKG. Among them will be Lonyo, Elisabeth Troy, and Lifford Shillingford who will be performing their hits, bringing you memories from 20 years ago. Book tickets from their website and arrive by 8:30 pm to get access.
Address: Basildon Sport & Leisure Club, Gardiners Way, Gardiners Lane S, Basildon, SS14 3AP
Nearest c2c station: Basildon
Smoke and Fire festival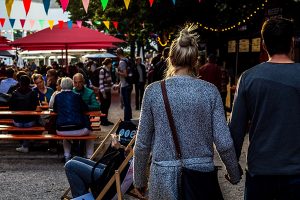 Sat 20 Aug – Sun 21 Aug
The number one food festival in Essex returns this summer. Guaranteed to smash it out of the park and satisfy your BBQ cravings, Smoke and Fire festival needs to be the one food festival you will go to this summer. Award winning street food traders, International Pitmasters, and fire cooks will be there from Saturday morning to make tastes that fits everyone's palate. International music will accompany you as International DJs will be playing the best of Afrobeats, Old skool, US house, 90s, and R&B. You will be able to find a kid zone to make sure all ages have fun. Prices start from £6 for kids, £16 for adults, and £35 for families.
Address: Colchester Castle Park, High Street, Colchester, CO1 1UG
Save a 1/3 on your c2c rail fare when you shop in a group with Group Save.