Easter holiday activities in London
This Easter why not take the kids out for some real outdoor adventures in the big City? From letting them run off some excess energy in the great green parks, to expanding their minds in some of the world famous London museums. There's plenty of great value days out to keep the little ones (and the grown up ones) entertained, whatever the weather.
Kids for £2
Make sure to get your Kids for £2 train tickets and take them out for less on weekdays over the holiday.
Cadbury Easter Egg Hunt
The National Trust has teamed up with the Easter Bunny to create a countrywide hunt for those colourful chocolate egg treasures. There are over 260 hunts taking place across the country, all of which will be supporting vital conservation work at natural and historic places. There are also games, craft activities, puzzles and much more once there, so be ready for a full day of fun and discovery.
When? Between 1st – 28th April
How much? Hunt cost: £2.00. Admission fees may vary.
How to get there? Enter your postcode here to find your nearest hunt.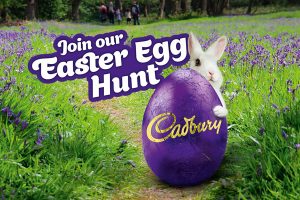 Natural History Museum
There's a reason the Natural History Museum is known across the world; with its mesmerising displays of ancient animals and its brilliant way of explaining the planet's history, it never fails in offering a fun-filled and interesting experience for all. There are also some fantastic activities open for the kids only this Easter too, such as 'Meet a Scientist', 'Dig for fossils', 'Build a Jigosaurus' and much more.
When? Museum open daily. Activity dates vary (mostly between 16-18 April).
How much? Museum admission free. Exhibition prices vary (mostly free, first come first served).
How to get there? Take the c2c train to Upminster, change for District Line to South Kensington.
Spitalfields City Farm
This haven for barnyard animals is the closest to the City's square mile and has been thriving since its hay-day in the 70s. It offers an amazing chance for kids to see and interact with animals they otherwise might not have, but also encourages them to get stuck in and help tend to the animals' shelters and surrounding allotments. We'd recommend wearing some clothes you don't mind getting dirty.
When? Open Tuesday – Sunday, from 10am.
How much? Free.
How to get there? Take the c2c train to Fenchurch Street, approximately a 20 minute walk to Buxton Street.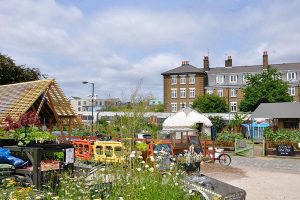 View London's Skyline and Ride the Slide
The ArcelorMittal Orbit is not just an artistic display of architecture; it's also a great place to take in London for all its glory. Its 114m (376ft) height gives you a massive 20 mile span view of both the capital and the Queen Elizabeth Olympic Park. Not to mention if you're also a little thrill-seeker too, shoot down the world's longest tunnel slide to really get your energy pumping (minimum age for children is 8 years old).
When? From 29 March – Tuesday 23 April it will be open daily 10am – 6pm.
How much? Advance booking: Adult (17+) £16.50. Child (3-16) £10.50. Family (2 adults & 2 children) £52.00.
How to get there? Take the c2c train to West Ham and change for Jubilee Line to Stratford Station.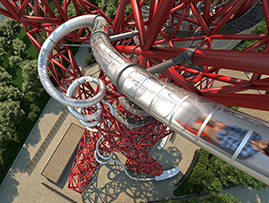 Sunday Lunches
Sometimes it can feel like there's too much choice when trying to find that perfect place to pitch up for a Sunday roast in London. But better to have too many options than too few. So we've asked around and whittled down our top recommendations for both amazing food and family friendly environments. Places to check out are: Culpeper (Whitechapel), The Marksman (Bethnal Green), Hixter (Southwark – kids under 10 eat for free) and for something a little more different, try Barge East (Stratford).
When? Most establishments open daily, check availability for Sunday bookings.
How much? Prices vary for each restaurant, check menus for details.
How to get there? Some restaurants easily walkable from Fenchurch Street Station, however we recommend planning your route before visiting.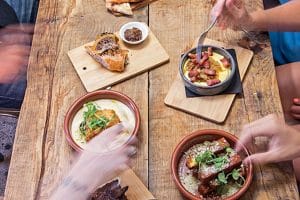 The Show in which Hopefully Nothing Happens
There's nothing quite like seeing the delight on a child's face when they're fully immersed when watching a theatre production. This play made for kids does the opposite of what you might expect and has a main character try and stop anything from happening on stage, literally, but in a rather hilarious way. Originally created in the Netherlands, this "masterpiece of hope, humour and failure" has seen critical success across Europe, the US and Canada for the past 12 years. Recommended for children aged 6-10.
When? Showings from the 4th – 28th April
How much? Adult tickets £10 – £16, child tickets (under 18s) £10.00
How to get there? The Unicorn Theatre. Take the c2c train to Fenchurch Street and walk across Tower Bridge.
Great value ticket offers