Not that you need an excuse for a day out with Dad, but we thought what the heck, you can have one anyway. 
Places to play out with Dad in South Essex
You and Dad could escape the city for the coast all in under an hour by train, it's honestly that quick and easy. And with a cheeky 2FOR1 and other discount deals too, there's even more reason to travel with c2c.
Southend's Adventure Island
We all know our Dads are really just big kids at heart, so taking them to Adventure Island – Southend's biggest and best theme park is sure to bring a big smile to their face. 
Take Dad to London on a 2FOR1, too
If you're planning on taking Dad for a day trip up town, remember you can nab some excellent 2FOR1 discounts to top London attractions and restaurants. So now it's easier to spend more time and less money on your days out with Dad – everyone's a winner.
2FOR1 London Eye River Cruise
Let the water sprayed air flow through yours and your Dad's hair (if he still has any!) on the award winning sightseeing cruise on the River Thames. It's a great way to spend a fun afternoon with Dad seeing a different side of the capital.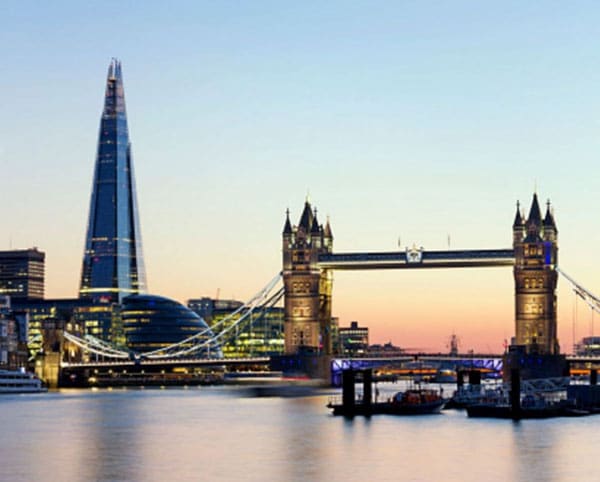 2FOR1 Cocktails at The View from The Shard
It's a bit of a stereotype that Dads only like beer, we know plenty who love trying the more out-there and fruity concoctions too. So why not treat yourself and Dad to some of the best cocktails in town, with the best view of the town too.
2FOR1 Viewing Gallery at ArcelorMittal Orbit
Climbing the UK's tallest sculpture is a great way to see a side of London few people get to (don't worry, there is a lift) where you can sit, relax and take in the skyline with Dad for a pleasant afternoon. You can also upgrade your ticket to Ride the Slide back to the bottom!
Get your 2FOR1 viewing gallery entry
*Terms and Conditions
Offer only valid when one other passenger (adult or child) is travelling with Dad. Dad travelling for free must be accompanied by a fare paying passenger at all times.

Offer only available Sunday 16 June, 2019 (UK Father's Day)
Valid for travel on c2c services only, this offer does not permit travel on London Underground or any other operator's services.
The voucher can be printed or shown on a smartphone.
Tickets and discount levels are subject to availability.
All tickets and travel are subject to the National Conditions of Travel.