Best bars and pubs in London
Cosy pubs with roaring fires
Here is are some of our favourite cosy pubs in London with a fireplace perfect for those colder days.
Ye Olde Cheshire Cheese pub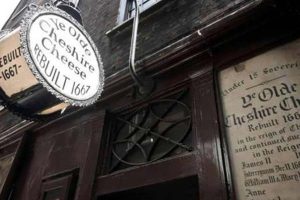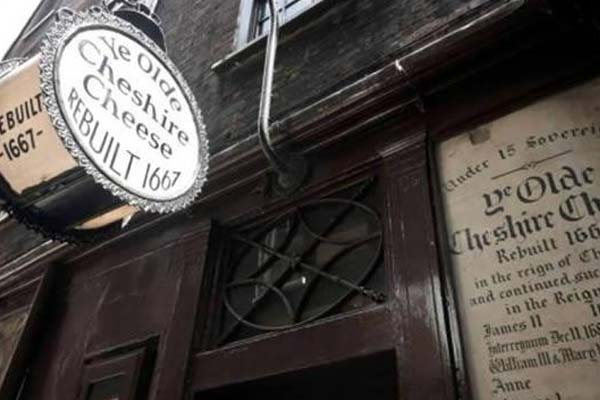 A cavernous pub that has entertained writers from Charles Dickens to P.G. Woodhouse. It has an open fire and there's a deliberate absence of clocks and dim lighting to amplify the sense of a place you could lose days in.
Address: 145 Fleet St, London EC4A 2BP
How to get there: Nearest c2c station is Fenchurch Street then a 4 minute tube journey to Fleet Street
Plume of Feathers pub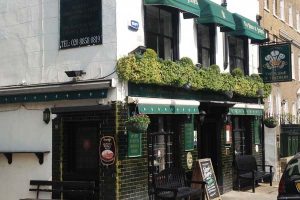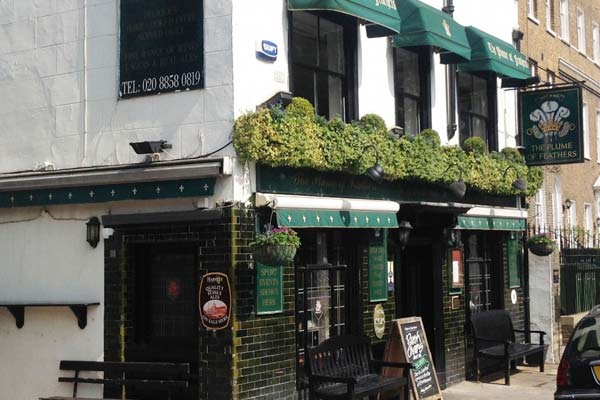 This maritime-themed bar is the oldest pub in Greenwich and overlooks the park. Keep warm by the original claygate fireplace, or there's the option of English and Continental dishes in the candlelit restaurant.
Address: 19 Park Vista, London SE10 9LZ
How to get there: Nearest c2c station is Limehouse then a 13 minute DLR journey to Cutty Sark Greenwich
The Jerusalem Tavern pub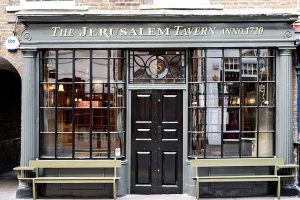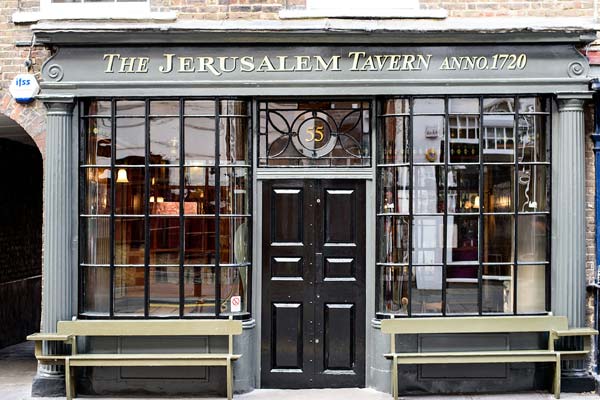 A short walk from Farringdon is The Jerusalem Tavern, which has a coal-burning fire and is stocked by St. Peter's Brewery in Suffolk which includes organic beer. It's been a pub since the 90s but the building has been there since the 1700s.
Address: 55 Britton St, London EC1M 5UQ
How to get there: Get to Fenchurch street station then get the Circle line to Farringdon
Three Kings of Clerkenwell pub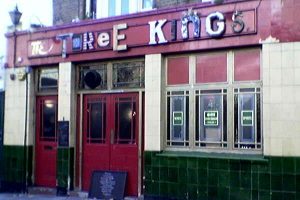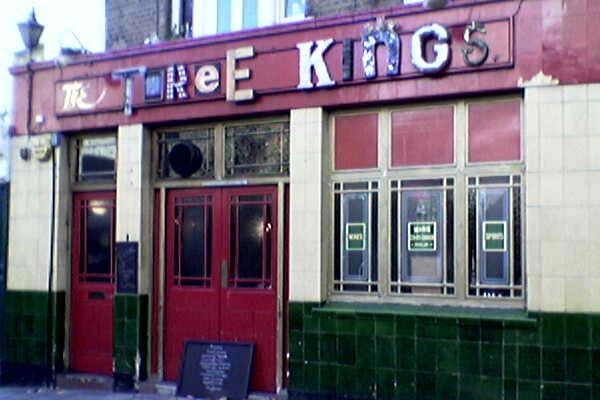 This eccentric pub boasts a coal fire and things you don't often see in your local, like a plaster Egyptian dog and a fibreglass rhino head. Among other drinks it offers traditional ales and upstairs is a jukebox that plays classic 45s. Cosy and cool.
Address: 7 Clerkenwell Close, London EC1R 0DY
How to get there: Get to Fenchurch street station then get the Circle line to Farringdon
Princess Louise Pub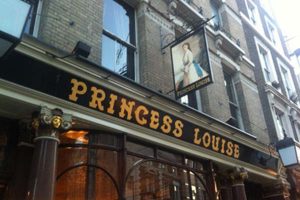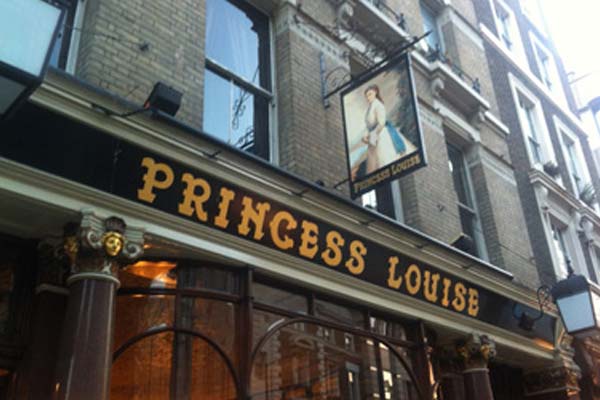 The Princess Louise in Holborn is a very cosy pub decorated with period features and has an open fire. Booth seating gives it a private feel and the absence of TV screens makes it ideal for conversation to flow along with the drinks.
Address: 208 High Holborn, London WC1V 7EP
How to get there: Nearest c2c station is Liverpool Street then Central line to Holborn
Beerhouses in London
We have a list of London's best Bavarian Beerhouse hotspots for you and your friends to enjoy.
Bierschenke, Moorgate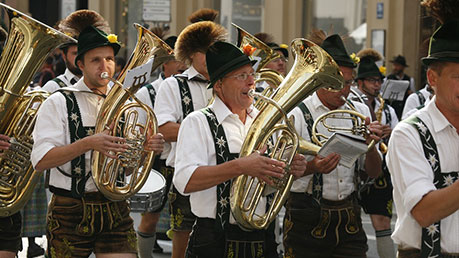 If you're after a truly authentic Bavarian experience then you can't go wrong with Bierschenke. The fixtures and fittings are imported from Munich, and German staff dressed in lederhosen and dirndls serve you Bavarian Beer, meat and pretzels, and live music bringing joy to your ears.
Address: London Wall Buildings, 4 Blomfield Street, EC2M 5NT
How to get there: Nearest c2c station is Liverpool Street, which is only a 2 minute walk away
Munich Cricket Club, Victoria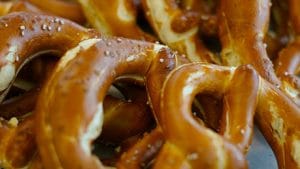 A fine Bavarian drinking and dining venue with classic Bavarian food, live Oompah bands, and German beers. There are Munich Cricket Club locations in Tower Hill and Canary Wharf too!
Address: 1 Abbey Orchard St, London SW1P 2LU
How to get there: From Fenchurch Street station, get the District line to St. James's park
Octoberfest Pub, Fulham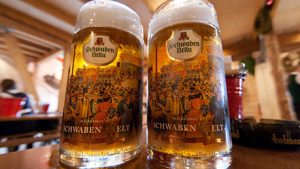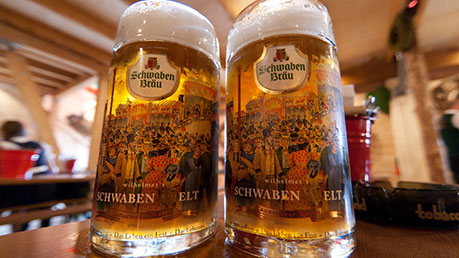 If you love ice-cold German beer then you'll be spoilt for choice, as there are over 60 in Octoberfest Pub. The owners boast that their Oompah band will have you singing along and dancing on your seats, and if you want to wash the beer down with some German meat, head there on Thursdays for their all you can eat sausage night.
Address: 678 – 680 Fulham Road, SW6 5SA
How to get there: This pub takes longer to reach than others in the list; from Fenchurch Street station it's a 32 minute journey on the District line to Parsons Green
You can buy your c2c train tickets via our ticketing system here.
Great savings when you buy online
Make sure to nab the best savings with a GroupSave offer valid on all off-peak tickets (weekends and weekdays), or book ahead online in advance and save on off-peak weekday ticket too.
Find the best ticket value for you