c2c's passengers will experience something a little out of the ordinary on their rail journeys as part of Essex Wildlife Trust's 30 Days Wild campaign.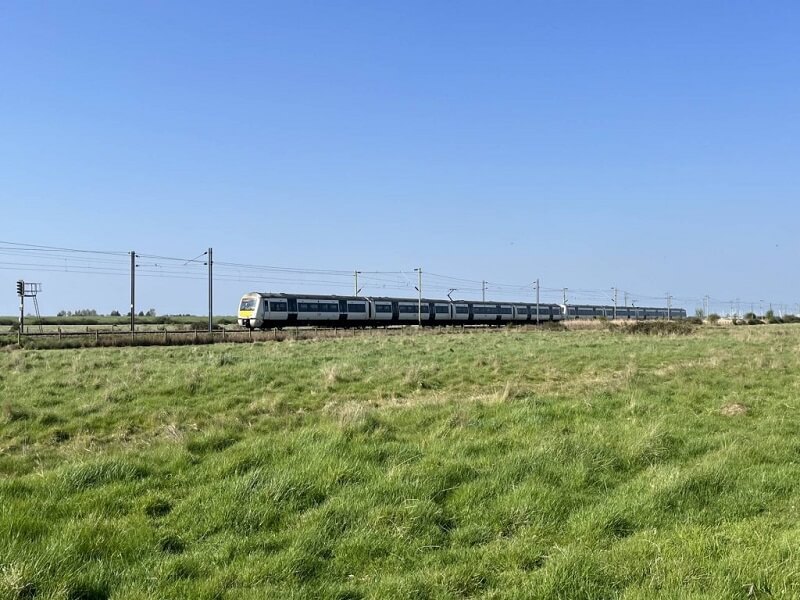 To kick off the campaign, c2c has partnered with the charity to give passengers a daily dose of nature by playing the song of the nightingale at local stations.
The premise of Essex Wildlife Trust's '30 Days Wild' is to challenge people to do one activity in nature a day throughout June. Now in its eighth year, research has consistently shown that participants of 30 Days Wild feel happier, healthier and more connected with nature by the end of the month. 
c2c Managing Director, Rob Mullen, said: "We are delighted to be taking part in Essex Wildlife Trust's 30 Days Wild campaign.
"c2c has been a corporate member for many years and there are lots of sites close to our route such as Belfairs Nature Discovery Centre near Leigh-on-Sea station and Thameside Nature Discovery park near Stanford-le-Hope station.
"We hope our customers enjoy being serenaded by birdsong during 30 Days Wild."
Bailey Tait, Campaigns Officer for Essex Wildlife Trust, said: "30 Days Wild is a challenge for everyone. Whether you take part as an individual, a family, an organisation, a school or a care home, this nature-based challenge is proven to boost mood, improve physical and mental health, and help our environment along the way. 
"We are thrilled that c2c is taking part, and hope that the birdsong symphony playing across their platforms will give commuters and travellers time to feel connected to nature each day."
You can sign up to take part in #30DaysWild here. The challenge is to do a daily Random Act of Wildness and it can be anything you like – litter-picking, birdwatching, puddle-splashing, you name it! But to help you on your way, they will also provide you with a free pack of goodies to inspire your wild month when you sign up.
So whatever you do this month, whether it's going on a bug hunt or making a bee hotel… just make sure it's wild!