Refurbished footbridge improves connections at Upminster station
[15 May 2023] c2c has re-opened the country-end footbridge at Upminster station after an extensive refurbishment project, giving customers better connectivity between platforms serving c2c as well as London Underground and Overground services.  
The improvement work was needed due to the age and condition of the old structure and in order to protect the safety of those using the bridge and the trains operating below.
The historic original footbridge has been spruced up and the sympathetic upgrade has also future-proofed the structure, meaning further intervention will not be required for another 25 years. As part of the work, the team has also updated the handrails, which are the first on the c2c route to have integrated lighting to make it easier for customers moving over the bridge, as well as reducing the amount of light impacting local residents.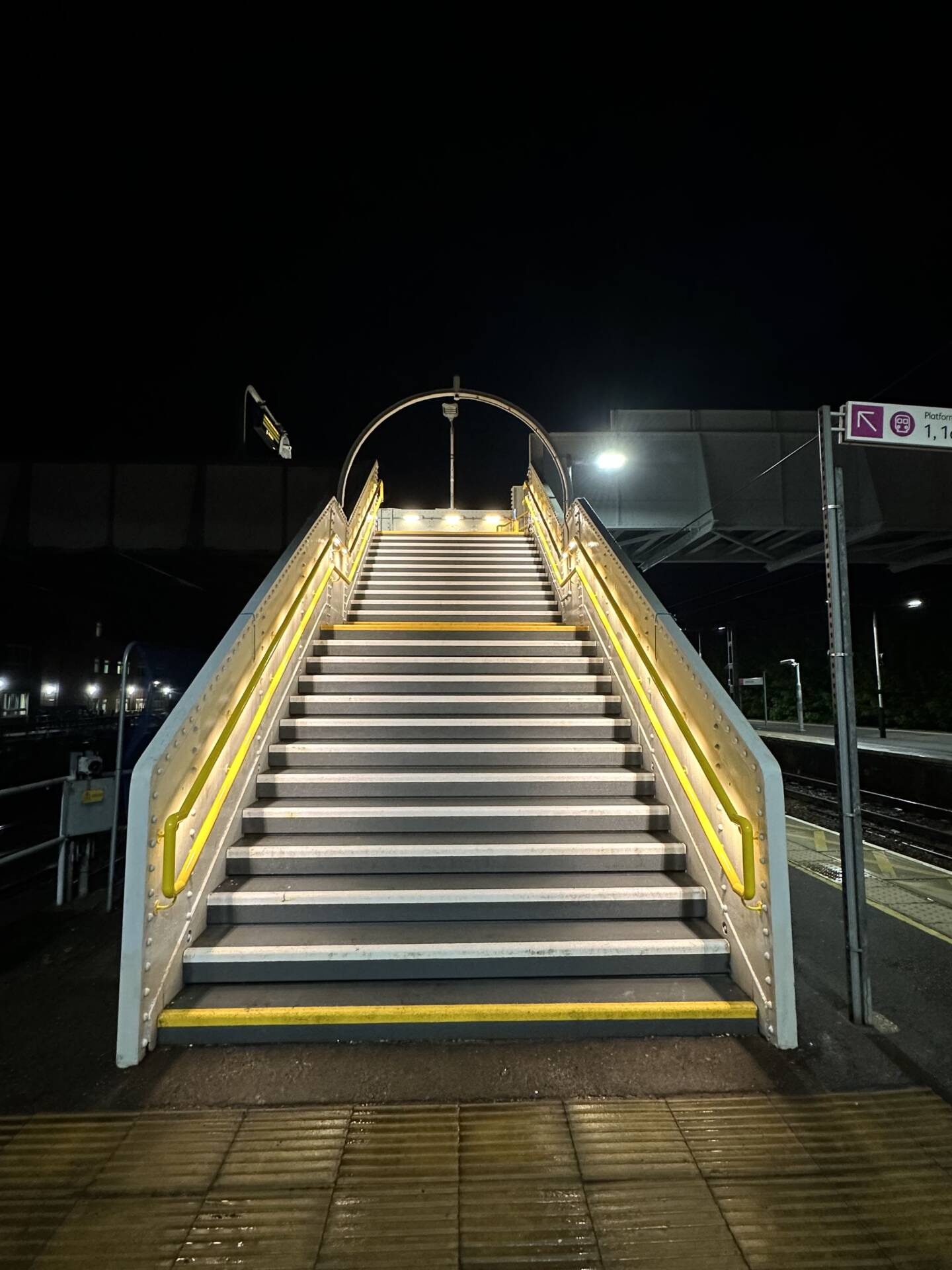 Charles Isitt, c2c's Asset Manager (Civils), said on the project: "It is fantastic to see the footbridge finally back in its rightful place after what has proved to be a really challenging large-scale project.
"These works are a part of a rolling programme of maintenance and renewal work in order to maintain the safe condition and functionality of the stations across our network. Delivered as part of our Integrated Asset Management Plan funded by the DfT, these works help to keep out stations fit for passengers to navigate around easily and safely.
"Putting passengers first is at the heart of what we do and we're always looking for more ways to improve their experience," added Charles. 
The original footbridge span was removed last year and was refurbished in a factory off-site. Demonstrating the quality of the bridge – built in the 1930s – many of the key elements were still sound and the upgrade work saw the staircase treads and concrete deck replaced with a new glass-reinforced plastic design, alongside a full blast clean and repainting of the steelwork. 
The final part of the project recently saw the refurbished footbridge span returned to Upminster overnight where it was lifted back into place.
To view a short video including time lapse photography of the bridge works, please click here: https://www.youtube.com/watch?v=8aCsJr6m200&t=6s