c2c Exec team to take on 'Three Peaks by Rail' Challenge
30 May 2023: The management team at Trenitalia c2c is in training for a challenge of epic proportions next month as they prepare to take on the Three Peaks by Rail Challenge in aid of The Railway Children.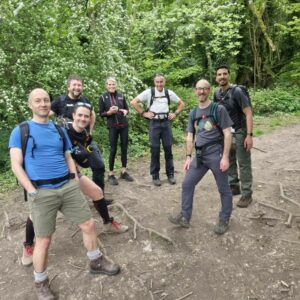 This challenge tackles the highest mountains in England, Scotland and Wales with a special train taking participants to each one (of course!).
The c2c team includes Rob Mullen, Managing Director, Phil Leney, Finance Director, Laura McEwen, Operations and Engineering Director, Ben Martin, Asset Director, Steve Knights Interim Commercial Director, Donna Thorpe, HR Director, Abu Siddeeq, Customer Experience Director, and Gary Winstanley, Business Planning Manager.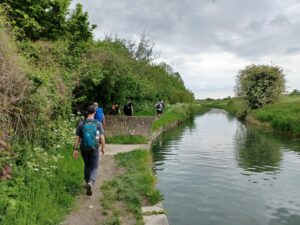 The group is gearing up to take on the highest mountains in England, Scotland and Wales:
Snowdon, in Wales (1085 metres)

Scafell Pike, in England (978 metres)

Ben Nevis, in Scotland (1345 metres)
The total walking distance is 23 miles (37 kilometres) and the total ascent is 3064 metres (10,052 feet) – twice the ascent of the Yorkshire Three Peaks, over a similar total walking distance. The total driving distance equates to 462 miles.
The team will start with Snowdon on Thursday 15 June before taking on Scafell Pike on Friday 16 June and aim to conclude with Ben Nevis on Saturday 17 June.
The gruelling challenge will see the c2c team travel by train between the peaks, of course, getting as much sleep as they can on route! 
Team c2c is taking on the challenge in aid of The Railway Children. The Railway Children provide protection and opportunity for children with nowhere else to go and nobody to turn to. Every year thousands of children across the UK, India and East Africa run away or are forced to leave homes that have become unbearable through poverty, abuse, violence and neglect. Reaching a child as soon as possible is crucial to getting to children on the streets before an abuser can, and before they become entrenched in street life; the Railway Children race to get to children before the streets get to them. 
Rob Mullen, c2c Managing Director, said, "The team here at c2c is committed to our customers and communities; they truly are the lifeblood of our railway. The Railway Children is such an important charity and I'm really proud of my team for being so willing to come together to raise as much money as we can to support the charity and help demonstrate this commitment. This is a real endurance challenge for a cause very close to our hearts."
If you would like to donate to team c2c, visit the JustGiving page here.
A few examples of what The Railway Children can do with your kind donations:
£1,080.00 would pay for the food, educational materials, toiletries and equipment at one of the charity's shelters in India for a month, which would help up to 25 children every day. These children have nowhere safe to sleep and face constant risks of violence, abuse and exploitation – these shelters take them away from this harm and keep them from danger.

£500.00 would fund 25 hours of one-to-one counselling and therapy for a troubled young person in the UK. Children are referred to the charity by The British Transport Police when they are seen as being at risk and Railway Children works with them and their families to make sure they don't put themselves in danger again.

£340.00 would pay for a mobile classroom that visits hard-to-reach communities in India where children survive in poverty and have little or no chance of attending school. This is often their only chance of any form of education.