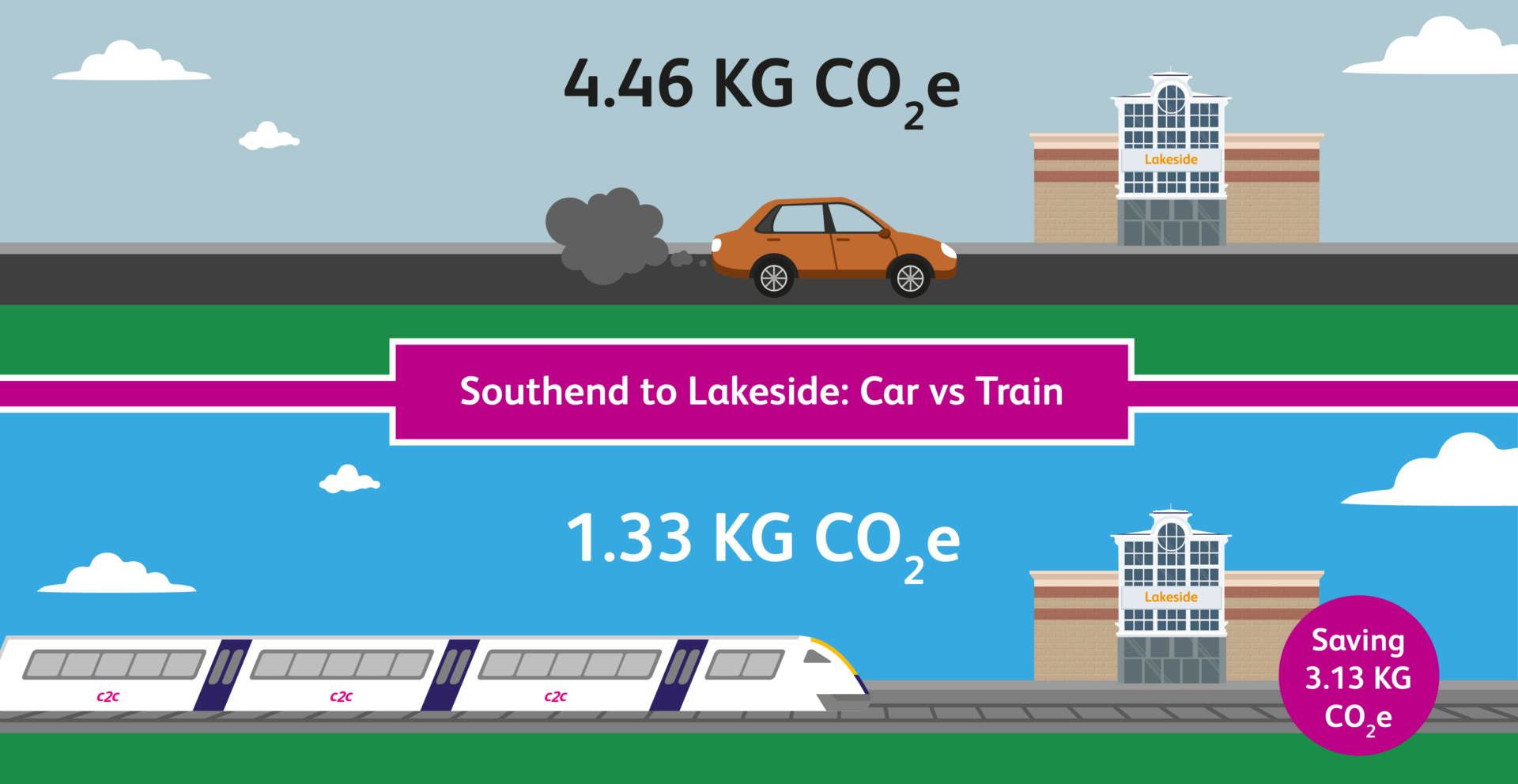 [19 September 2023] Local train operator c2c is celebrating World Car-Free Day by encouraging motorists to trade their cars for the train, with a 40% discount available for tickets purchased in advance.
Every year on 22 September, cities across the globe celebrate World Car-Free Day, encouraging motorists to give up their cars for a day and encourage greener modes of transportation, such as travelling by train.
This alternative highlights the numerous benefits of going car-free to customers – including reduced air pollution and the increased promotion of walking and cycling in a safer environment.
Compared to many other forms of transport, c2c provides rail services with much lower carbon emissions. The train firm currently operates a fleet of 74 Class 357 four car passenger trains built between 1999 and 2002: these trains are electric, powered by 25kV overhead electrified line and have regenerative braking, which generates 20% electricity whilst the trains are braking.
Whether you're still in the city enjoying the last days of summer, fancy taking in the sights along c2c's route after work, or simply plan on doing some shopping at Lakeside, c2c encourages customers to consider using the rail network to help reduce the environmental impact of their journeys.
For example, a trip from the city of Southend to Lakeside Shopping Centre would average to 4.5kg CO2e per car compared to the reduced 1.33kg CO2e if the journey were taken via the c2c to Chafford Hundred station.
In the same way, a trip from London Fenchurch Street to Southend would average 8.15kg CO2e per car compared to the reduced 2.43kg CO2e if the journey were taken via the c2c to Southend Central station.
c2c's electric trains have many advantages over diesel-powered trains which generate noise and emissions associated with burning diesel fuel whilst also increasing environmental risks from diesel oil spillages and much more.
Customers can also enjoy savings when travelling by train on World Car Free Day, with a 40% discount available for customers purchasing off-peak return tickets online three or more days in advance:
Want to save more? c2c Rail is also offering incredible 2FOR1 deals on over 150 various attractions along the route. Bring a friend along and enjoy double the fun for the price of one!
A fantastic way for groups of three to nine people to save 1/3 on their rail travel costs. With GroupSave, you can enjoy a seamless journey together while paying less. Grab your friends, colleagues, or family members and embark on an exciting adventure along the c2c Rail route.