'Station of the future' design unveiled
Congratulations to local Friars school pupil Logan who has won our 'Shoebury Station of the future' competition.
The design competition, which was open to local schools, was part of Shoeburyness station's 135th birthday, which we celebrated last month. On Friday, the winner and two runners up were joined by the Mayor and Mayoress of Southend, their parents, teachers, the local residents' association and the station team to unveil the winning design.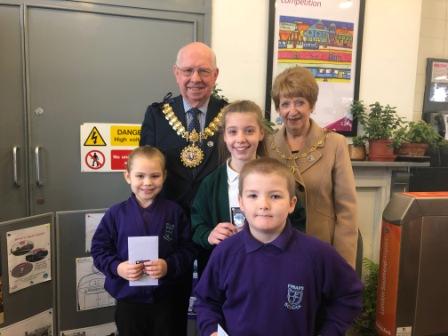 The very colourful picture, which is now on the wall at Shoeburyness station, was designed by eight year old Logan and the runners up were fellow Friars school pupil Alice and Maddie from Richmond school.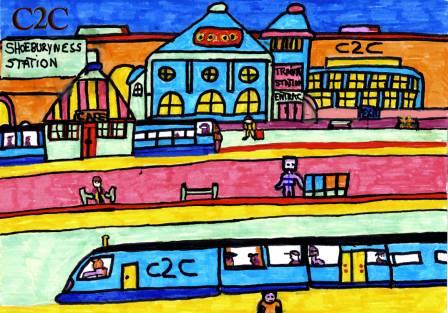 Well done to all three children and all those who participated in the design competition.