Onboard art experience created for c2c passengers
Art in an App: A Stitch Outside Time
The artist and musician Mark Fell has created a brand new way of experiencing art, specifically through the medium of sound, but even more specifically; for the people who travel with us, on the c2c train line.
Focal Point Gallery in Southend commissioned the project, which aims to give you a unique sonic experience that will complement your journey on the train. Fell's ambition with this venture is to explore how all of us perceive and experience time, primarily through a seamless and ever changing sound-scape. Those in the quiet carriage need not worry just yet, the soundscape is only available through an app (which we encourage people to listen to on headphones).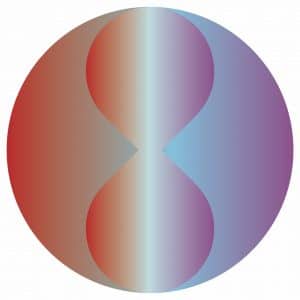 So, how does it work? The app itself (called: 'A Stitch Outside Time') uses generative music technology to respond to the train's movement on the tracks and its exact location along the route, meaning the best part about this is: you'll never hear the same piece of music twice. Already it's sounding very cool, but there's even more. The music the app utilises is based upon the 'tala', this is an old rhythmic system that stems from classical Indian music. Essentially it's a way of measuring musical rhythm with a beat, which has been cleverly related through the purpose built app in a way that measures the landscape around itself – the c2c route. So wherever you're travelling to or from, and depending on the movements of the train and the carriage you're riding in, results in the specific music you'll hear.
'A Stitch Outside Time' is part of Mark Fell's overall art exhibition; The Concept of Time is Intrinsically Incoherent. This will be his first solo show in a UK institution and is comprised of a number of newly produced works that explore his interest in space and time. Focal Point Gallery, located on the ground floor of The Forum building, just some 100 meters from Southend Central Station, has made some huge renovations to its space to match the sheer ambition and size of Fell's astounding exhibition.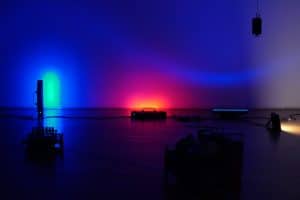 The window covered front of the building has a mesmerising installation of gold foil illuminated by hypnotising LED lighting. In the gallery's main space there's a transparent maze in a mirrored room lit up by multicoloured lights, all positioned to create an infinite loop of colour and pattern. The second gallery adds a series of works that utilises strobe light technology. Essentially, Mark Fell is keen on testing and disrupting your spatial and temporal experience of the world around you, so why not come along and experience his fantastical exhibition for yourself?
'A Stitch Outside Time' will be available to download on both iPhone and Android from Saturday 19 January 2019.