Moving to Leigh-on-Sea – a case study
"It's just brilliant."
That's the view of busy mum of two, Laura Haynes when asked what she thinks about the c2c train line service.
When contemplating a move out of London with her future husband, one of the key criteria dominating their discussions around possible new home locations was the standard of local transport links.
Here c2c has come into its own.
Laura says: "Having previously worked for a long time in London at Great Ormond Street hospital, I relied heavily on public transport to get around. But when we decided to move away from the capital as it would be more affordable for us, I wanted to ensure that we could easily access a reliable train service so that I wouldn't feel cut off in any way.
"The c2c line from London Fenchurch to Southend is great because it allows me to travel around near to where we live, but also provides a fantastic means of getting back up to London, particularly when we want to organise a family day out or catch up with friends."
Following the move to Leigh-on-Sea, and starting her family, Laura has also switched jobs and now works in the local NHS service as a part time administrator. While no longer needing to use it for commuting to her work, she still makes full use of the train's comfort and frequency by travelling regularly into nearby Southend for shopping trips and days out with her young son.
Laura continues: "The large number of local stops on the c2c line makes it really convenient for me and means I can take the children out for visits without the stress of driving. My six year old son loves travelling on the train and it's a great way to spend valuable time with him. c2c offers brilliant value for money, certainly compared to other train services I have used in the past, and this helps a great deal."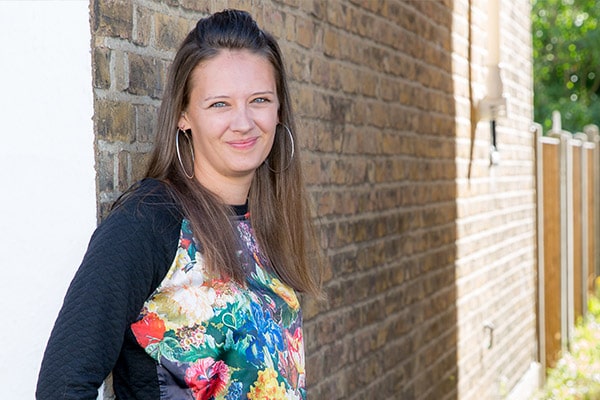 Laura has also encouraged her husband to use the c2c service when he has to travel into London for his job commitments. He is able to use the free on board Wi-Fi to undertake work during his travel time, while also using it to message Laura when he needs to. The reliability of the c2c service means he can get back home to Leigh-on-Sea at expected times and enjoy time with his family.
Laura is full of praise for the convenience, punctuality and value for money the c2c train service offers her and her family.
It has enabled them to make a seamless transition from living in London to a new home in a more affordable location, and enjoy great family times together near the coast knowing the c2c service offers a fantastic local and London-bound link whenever they need it.